Die hard fans
29 January, 2020, 7:21 am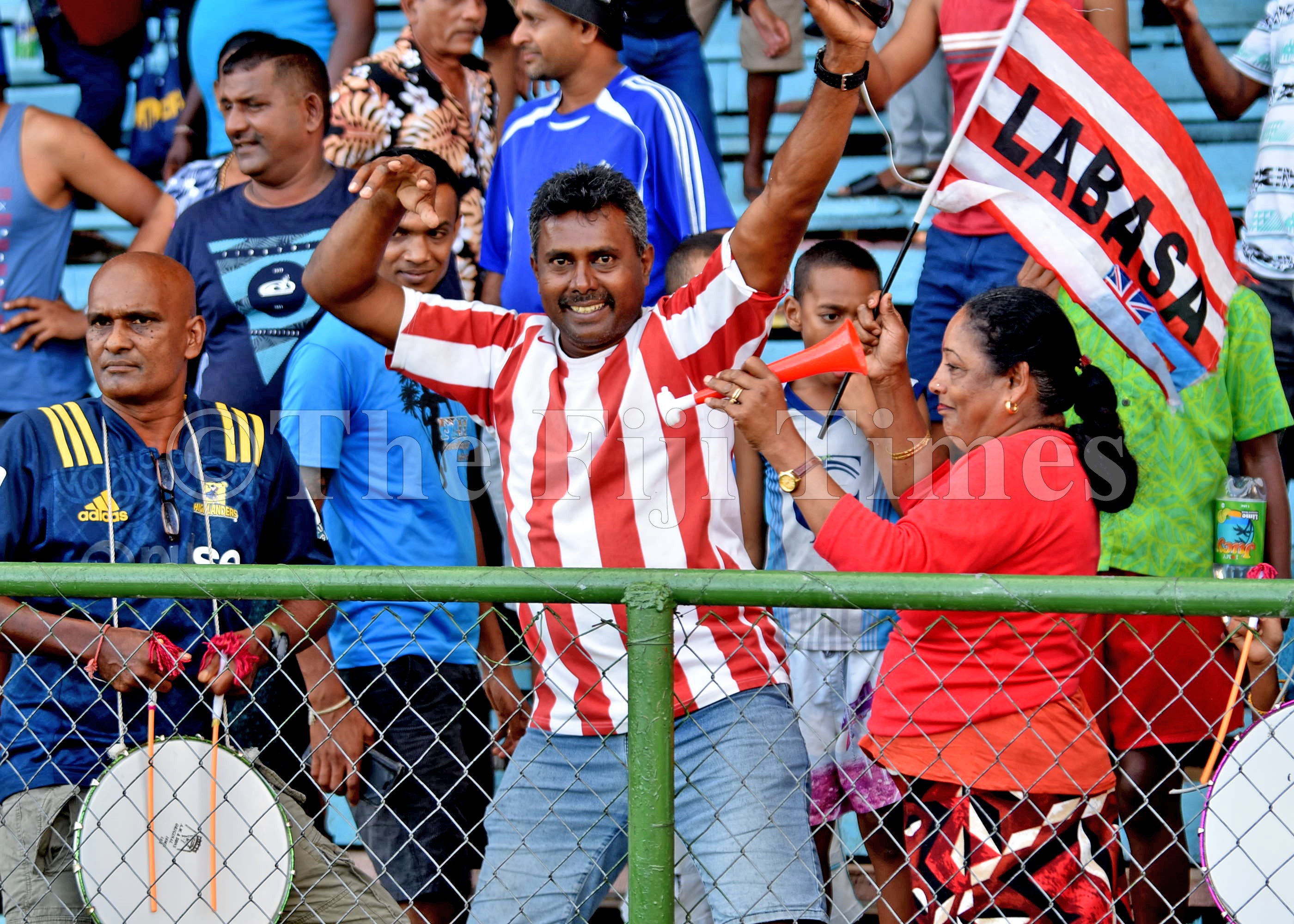 FOR nearly 30 years, Vinod Naidu and his wife Shabila Devi have been following their Labasa soccer team to almost every tournament around the country.
From the Inter-District Championships, the Battle of the Giants and the Champion verses Champion tournament, the couple have fervently followed their hometown team, with their drums, as they cheered on the team.
Vinod would be seen playing the drums, while his wife danced around the stadium with the signature red and white stripe flag of their hometown.
Their grandchildren following close behind at their heels.
"We've been doing this since our three sons were small. So they grew up around all these soccer tournaments," smiled Vinod.
"Now that they've married and started their own families, we've started taking our grandchildren with us."
The family were seen busy cheering their team on at Ratu Cakobau Park in Nausori during the Champion verses Champion match between Labasa and Ba last weekend.
Vinod's wife, Shabila couldn't contain her excitement as she danced around the ground while cheering on the Labasa team.
"I am a big fan of soccer," the Vunicuicui native said.
"When I was a young girl, I wanted to play soccer but schools back then did not allow girls to play the sport, so I just concentrated on cheering on our boys."
The couple were former farmers at Wavuwavu, Wainikoro before they moved to Suva, 14 years ago.
Vinod said after their farm lease was not extended, they decided to pack up and leave for Suva. Now a taxi driver in Suva, he said life was tough back then but they managed to get on with life.
"We wanted a better life for our three children and better prospects," he said.
The couple spend their own money to travel to tournaments around the counrty and support the Labasa team.
"Win or lose we will always support Labasa. It's a beautiful place with friendly smiles," said Vinod.
"My wife has been very supportive, she always sings a song for the team whenever they win."
The couple added they went to their first soccer tournament in 1989 and since then they've always made it a point to follow the team wherever they played.
"Sometimes we miss a tournament because of financial constraints but we will always support our team no matter what," they said.