Dewala toils the land with bigger dreams in mind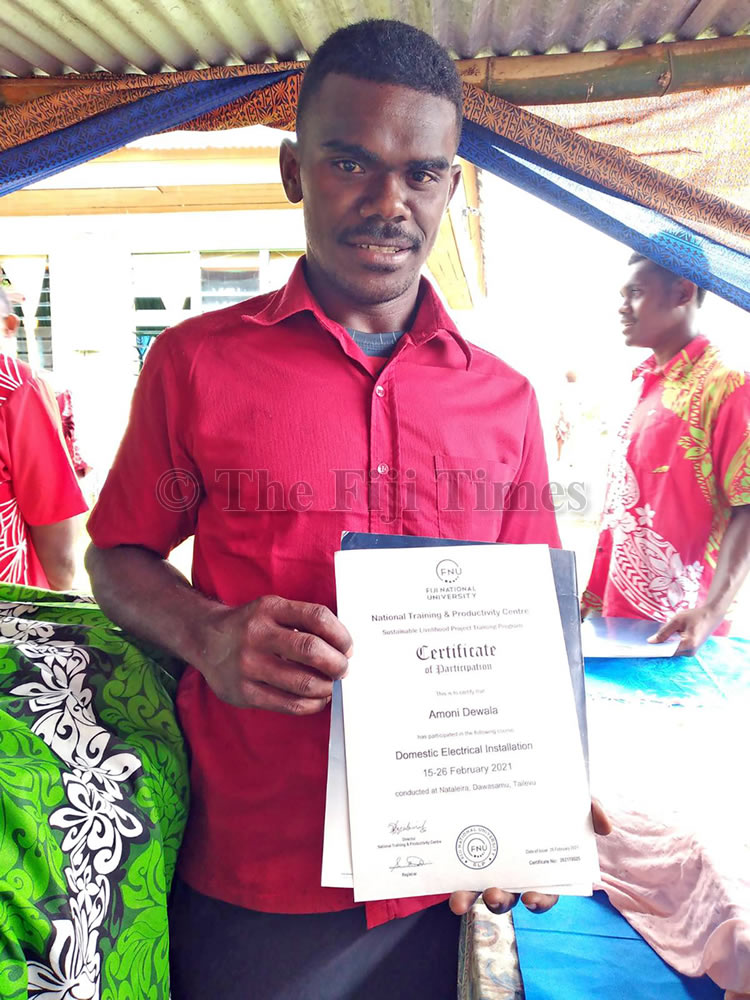 AFTER completing his education at Dawasamu Secondary School in Tailevu, Amoni Dewala opted to return to his village instead of pursuing further studies.
The 20-year-old was encouraged by his parents to till the land and to make a living out of farming.
"Life in the village is very challenging because of peer pressure," he said.
"We have to try and stay away from following the others and getting involved in crime.
"And then there is the challenge of following the call from the vanua and the church.
"This is very important to us because we are led by those two institutions."
Mr Delawa said because of its close proximity to the sea, Dawasamu was known as the fishermen's village.
"We have an abundance of fish and sea resources and that is why most of our people rely on fishing rather than farming.
"We just plant tavioka and dalo for our meals and special occasions and a little bit of vegetables."
Mr Dewala said he did not regret staying fulltime in the village because it allowed him to help his parents on their farm.
However, he has made a decision to return to school after completing a two week training program in Dawasamu, organised by Government.
He said he planned to study domestic electrical installation.
"The training has motivated me to go and study at the Fiji National University and hopefully achieve a diploma or degree."
Mr Delawa said he would discuss his plans with his parents in the hope they could pay for his fees.
"My advice to young people in the village is to utilise the resources around you, fulfil your church and vanua obligations and always be ready to pursue education if you get the opportunity."