Dane Coles on board for All Blacks long haul in Australia
17 September, 2020, 6:26 am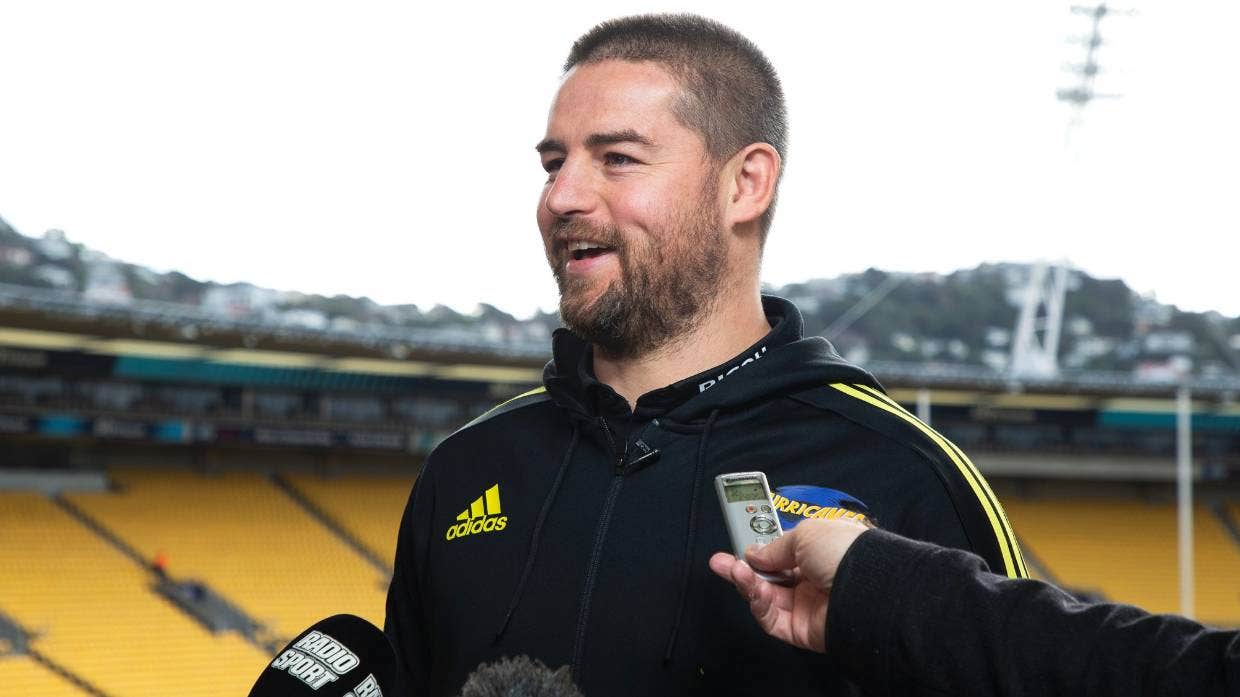 The only rugby certainty in sidelined All Black Dane Coles' mind, for now, is that they'll play successive Sunday Bledisloe Cup tests in Wellington and Auckland next month.
And, ideally, he'll make his comeback from back and calf injuries in Wellington's visit to Canterbury on October 3 when they challenge for the Ranfurly Shield – assuming Taranaki and the Barrett brothers don't pinch it first this weekend.
Coles is also preparing for nine weeks on the road for the Rugby Championship, which was last week awarded to Australia but still has clouds hanging over South Africa's and Argentina's participation amid Covid-19.
Having gone from lockdown to playing in front of a full house for the Hurricanes at Eden Park in June, to now alert level 2 where crowds aren't allowed, Coles knows how fast things can change.
"Right now we've got two weeks of guaranteed footy and that's awesome for the All Blacks and for New Zealand and Australia. Then if we get over there [to Australia], whatever," Coles said on Wednesday.
"I don't want to go into it further because there's that many rumours going on… if that's shortened and we get two tests over there [against the Wallabies], so be it, if we play a Rugby Championship we get on with it and get stuck in."
Coles is on board with heading into an Australian rugby bubble from late October and home by Christmas, should the Rugby Championship get the green light. "Sign me up, I've got three kids, I'll be on that first plane out of here…," he said with a laugh.
It's been a hot topic in recent days. First five-eighth Richie Mo'unga, a new dad, also confirmed his availability on Tuesday amid reports some players were looking to opt out.
Coles said: "Richie summed it up: it's our job. We've got to go over there and play for the black jersey and sometimes it takes a bit of sacrifice. NZ Rugby do it really well making sure our families back home are looked after and we've got good support and that makes it a bit easier.
"It's a little bit longer [away] but if you've got to do it, you've got to do it. I'm definitely putting my hand up to go over there and play for the All Blacks."
With one condition: that NZ Rugby ensure the schedule allows them back to complete their 14-day quarantine by Christmas.
Still, Coles felt there was room for players to opt out if they wanted to. TJ Perenara and wife Greer became new parents on August 22 and Beauden Barrett and wife Hannah are expecting a daughter this month.
"You can understand their predicament… that's a personal thing, they'll be talking to their families and wives and make the best decision for themselves. I can't speak for them but as their mate they've got my support whatever decision they make."
A Warriors rugby league fan, Coles said the NRL side could offer lessons from their experience in Australia.
The Auckland-based side landed in Tamworth, New South Wales, on May 3 and are still across the Tasman four months on, having been in playoff contention until last weekend.
"You put all those protocols and systems in place, it's just a bit more ownership on the players to buy into it and don't do anything stupid that's going to risk the Rugby Championship.
"The Warriors boys are good role models putting their hand up and what they've done, and the ABs will definitely try to replicate that. They've just fronted it and not used it as an excuse and it's definitely been beneficial for them. They've played some pretty good footy."
Now 33, with 69 tests to his name, Coles is back running and targeting Wellington's round four Mitre 10 Cup match in Christchurch.
Eight days later is the opening Bledisloe test in Wellington which may come up too soon for Coles to make the 23, but one he's still fizzing about with a potential full house at Sky Stadium. On a Sunday afternoon, no less.
"It's awesome eh. You saw what kind of benefits that had during Super Rugby. It's like the old days. Any rugby, especially All Blacks footy, at the moment would be pretty good."