COVID pandemic will end when world chooses to end it – WHO
26 October, 2021, 8:00 am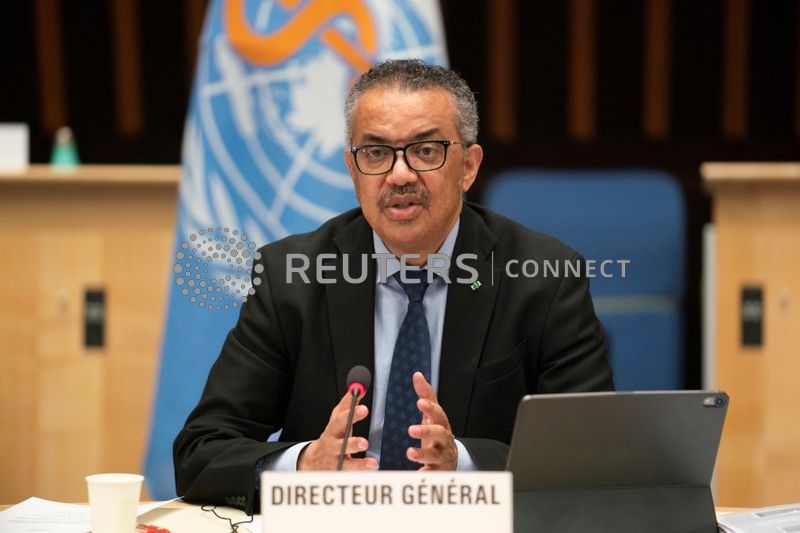 The COVID-19 pandemic will end when the world chooses to end it.
This is the remark of World Health Organization (WHO) director-general Dr Tedros Adhanom in his address at the World Health Summit in Berlin last Sunday.
"It's in our hands," Dr Adhanom said in response to a question he said he had been asked often on when the pandemic will end.
He said the World Health Summit held in 2009 was held in the immediate aftermath of the global financial crisis, and in the shadow of the H1N1 pandemic.
And in the 12 years since then, he said the World Health Summit was now meeting again in the shadow of a pandemic.
"We have all the tools we need: effective public health tools, and effective medical tools. But the world has not used those tools well," he said.
"With almost 50 thousand deaths a week, the pandemic is far from over – and that's just the reported deaths.
"As you know, we have set a target to vaccinate 40 per cent of the population of every country by the end of this year.
"That target is reachable, but only if the countries and companies that control supply match their statements with actions – right now."
Dr Adhanom said the barrier was not production, rather the barriers were politics and profit.
He said it was clear what needed to happen.
"The countries that have already reached the 40 per cent target – including all G20 countries – must give their place in the vaccine delivery queue to COVAX and the African Vaccines Acquisition Trust, or AVAT.
"The G20 countries must fulfil their dose-sharing commitments immediately."
Dr Adhanom said manufacturers must prioritise and fulfil their contracts with COVAX and AVAT as a matter of urgency, and be far more transparent about what was going where.
He said they must share know-how, technology and licences, and waive intellectual property rights.
"We're not asking for charity; we're calling for a common-sense investment in the global recovery."