COVID-19: Supermarkets install hand sanitiser dispensers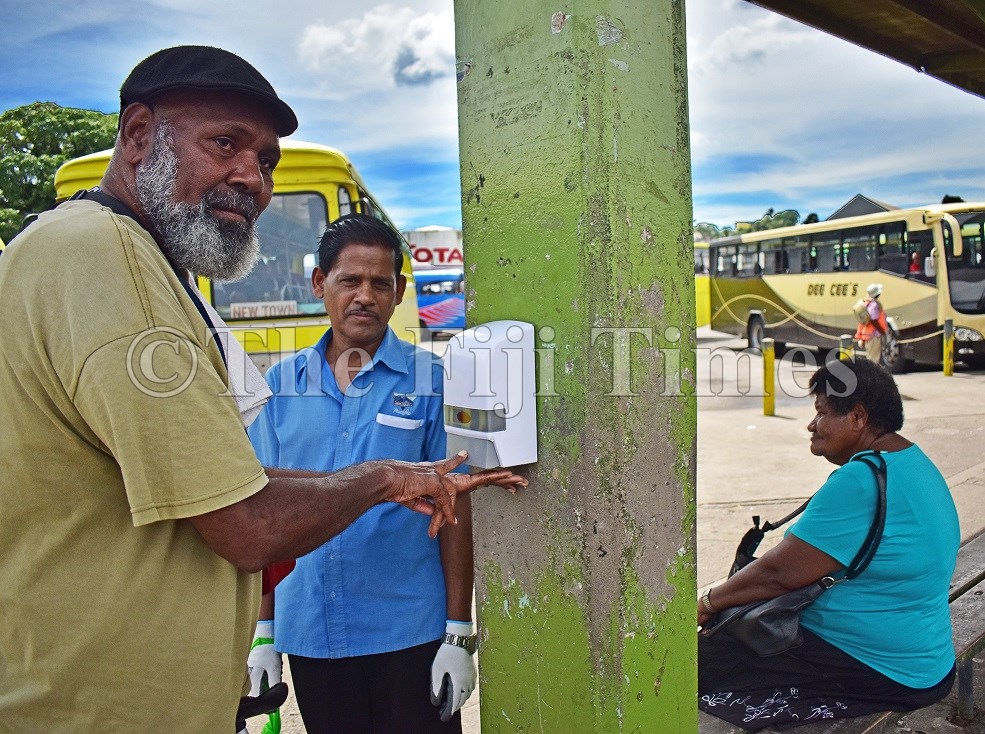 Two major supermarkets in Lautoka have installed hand sanitiser dispensers in their shops.
Newworld and MaxValue have taken the lead in the fight against COVID-19, installing the dispensers in their outlets in the Sugar City.
Lautoka City Council senior health inspector Shalen Singh in a recent COVID-19 public awareness said the installation of the dispensers was for the benefit of consumers so they could sanitise their hands before entering the supermarkets.
The council also installed the liquid at Sugar City Mall, the bus stand and the Lautoka Market.