COVID-19 Fiji: 100 families in the West receive help with food rations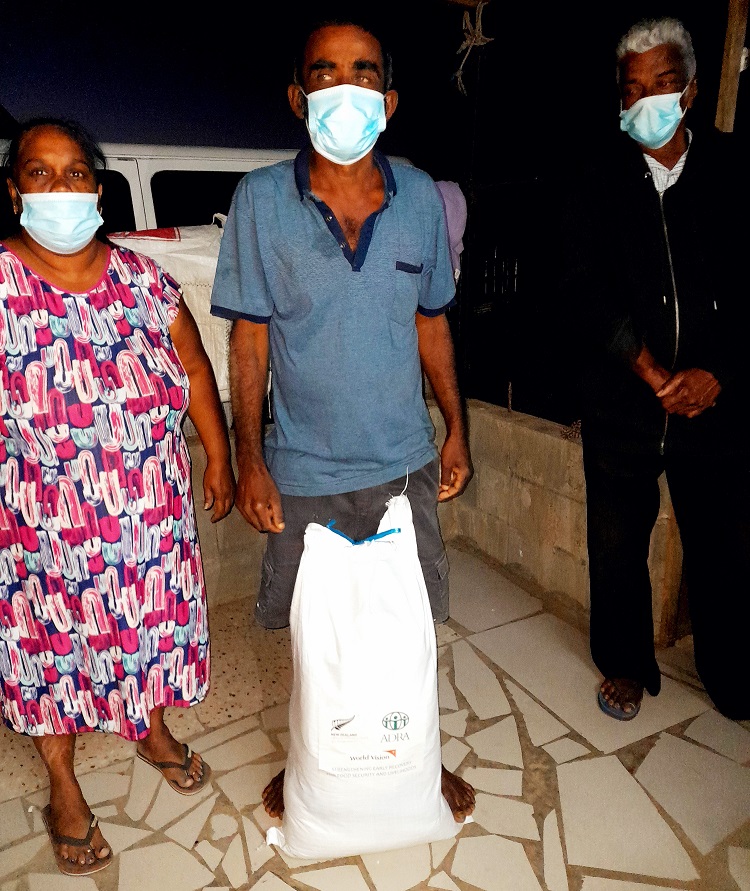 THE Adventist Development and Relief Agency (ADRA) Fiji once again came to the aid of families struggling to fend for themselves through their COVID-19 Response initiative.
This week, at the receiving end of their assistance were 100 families from three communities in the Western Division – Vio Island in Lautoka, and two Nadi settlements in Tunalia and Marasa.
The timely assistance was made possible through the funding support of the New Zealand Aid Programme.
One of the happy recipients was Satendra Kumar who said they were so happy for the assistance because they had been struggling daily to put food on the table.
The distribution is part of the Strengthening Early Recovery for Food Security and Livelihood (SERFSAL) project funded by New Zealand Ministry of Foreign Affairs and Trade.
The project is for TC Yasa Response but had redirected emergency funding to meet the immediate needs of the COVID-19-affected communities.
The project is also supported by World Vision New Zealand.
ADRA Fiji Country Director Iliapi Tuwai said since the second outbreak on April 17, they had been inundated with requests for food rations and other immediate needs.
He says the need for food is a priority and ADRA Fiji is exploring all avenues to get the much-needed funding to support the helpless and the vulnerable people.