Company renews commitment
15 February, 2020, 9:42 am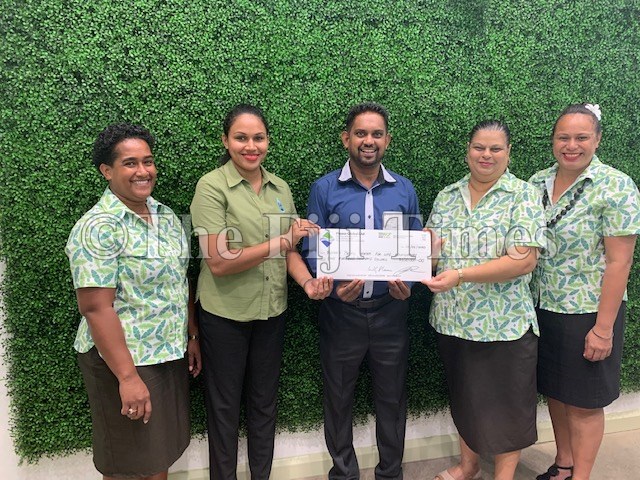 PLEASS Global, through its premium brand VaiWai has maintained a leadership donor role in the foundation for many years and the Pleass Global team is proud to be associated with the life-changing projects delivered to the people of Fiji by Rotary Pacific Water for Life Foundation.
In a statement yesterday, Pleass Global managing director Warwick Pleass said they continued as platinum donor to Rotary Pacific Water For Life Foundation.
According to the statement Pleass Global through its premium brand VaiWai natural artesian water, will be signing a further three year commitment to the foundation next month on the day of national celebrations of World Water Day.
It said the company's senior management met the executive officer of the RPWFL Foundation yesterday to present further contribution to the VaiWai platinum sponsorship of the foundation providing communities across Fiji with access to safe water supply and sanitation solutions.
Executive officer of the Foundation Neil Maharaj says "Our niche role in engineering water and sanitation solutions for rural communities has delivered positive impacts to more than 265 villages, settlements and schools in Fiji".