Company focuses on giving back
21 January, 2021, 10:45 pm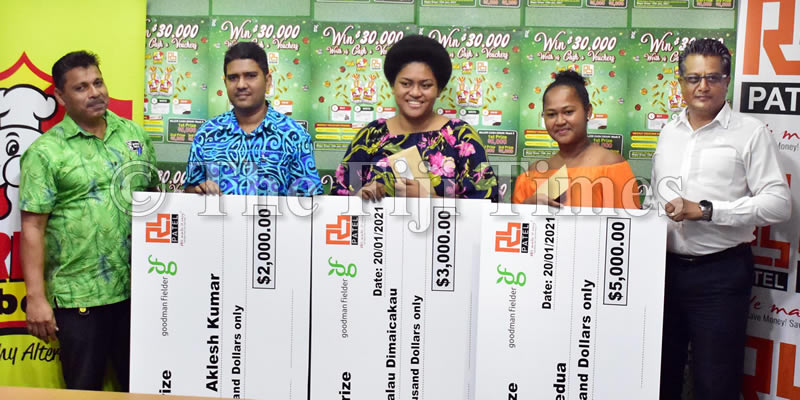 RB Patel Group Ltd has been cautious in terms of where the company puts its marketing or advertising finances because of the COVID-19 pandemic.
This was according to the general manager operations Fiji, Jignesh Chauhan, who said even though companies were reducing their budgets, they had to remember the customers who contributed to their businesses.
"From our perspective, restrategising in the sense that we have to be mindful of the fact and nobody can deny this, the overall revenue for everybody has shrunk," he said.
"For us, because of our spread of branches around Fiji, some branches have been affected more so than others.
"For us, it's just being prudent in the way we do business, being prudent in our buying, being prudent in the kind of events and promotions we are going to be doing.
"And just making sure that whatever we are going to do, the return on investment is there for us, at the same time we are giving something back to the community that is real, tangible and people can see, feel and something that they can use to improve their lives and the lives of their families."
Mr Chauhan said this was the concept of the Crest and RB Christmas Promotion where they wanted to reward as many people as possible and in a significant way.
Sikiti Ledua, Alisi Tokalau Dimaicakau Rabukawaqa and Bimal Aklesh Kumar were announced winners in the major draw last Friday where they walked away with $5000, $3000 and $1000 respectively.
Mr Chauhan said the promotion also included 230 people winning a $100 shopping voucher which was done throughout their ten supermarkets.
"So every week shopping vouchers went then the big draw where all the entries came in and we had a good response of over 10,000-plus entries.
"A lot of people took part in this and in this time during the COVID period, a lot of families have been displaced and there is somebody in everybody's family who has been affected whether directly or indirectly through COVID so when we do promotions like this, it feels good.
"And it's also a corporate obligation from our perspective that when we do a promotion like this, there is a marketing angle to it, of course, but the event we had, for example, the smiles it brings to the people's faces and the real value that they are getting back for their patronage and for their business that they have given us," he said.