Communities clean town's CBD area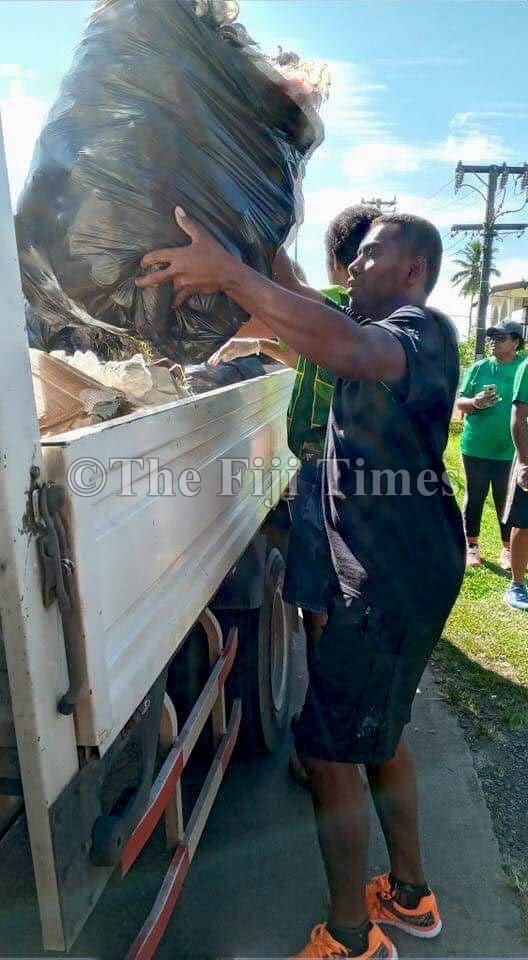 THE Nausori Town Council is working with communities within its central business district area to ensure cleanliness of the urban centre.
The council's acting chief executive officer, Lydia Lazel, said this was done to ensure the community took ownership in keeping the town clean
She said the council received a lot of reports regarding the improper disposal of rubbish.
"This is their town and they need to keep it clean," she said.
"This will be an ongoing initiative.
"We are making sure that rubbish does not pile up within our CBD area because that could also be a health hazard for us.
"We have been receiving complaints about blocked drains and rubbish thrown everywhere."
Ms Lazel said the council was now collecting rubbish six days a week within the CBD area.
She called on Fijians living in Nausori and the greater Nausori area to dispose of their rubbish in rubbish bins provided.
"My message to the public and those living in the extended boundaries is that you have to take ownership and keep your rubbish with you.
"It's just going back to the basics where you need to keep your rubbish and be responsible for it.
"Please do not litter because it will affect other people.
"We have rubbish bins provided everywhere in town, people will just need to dispose of their rubbish the right way."
Meanwhile, residents living in Nasinu have raised concerns about the overflow of rubbish in skip bins provided by the council.
This newspaper conducted a survey in Kalabu and Laqere and found people were not taking the good waste management advice issued by the council very seriously.
This newspaper also captured images of waste being carelessly thrown into waterways and overflowing skips.