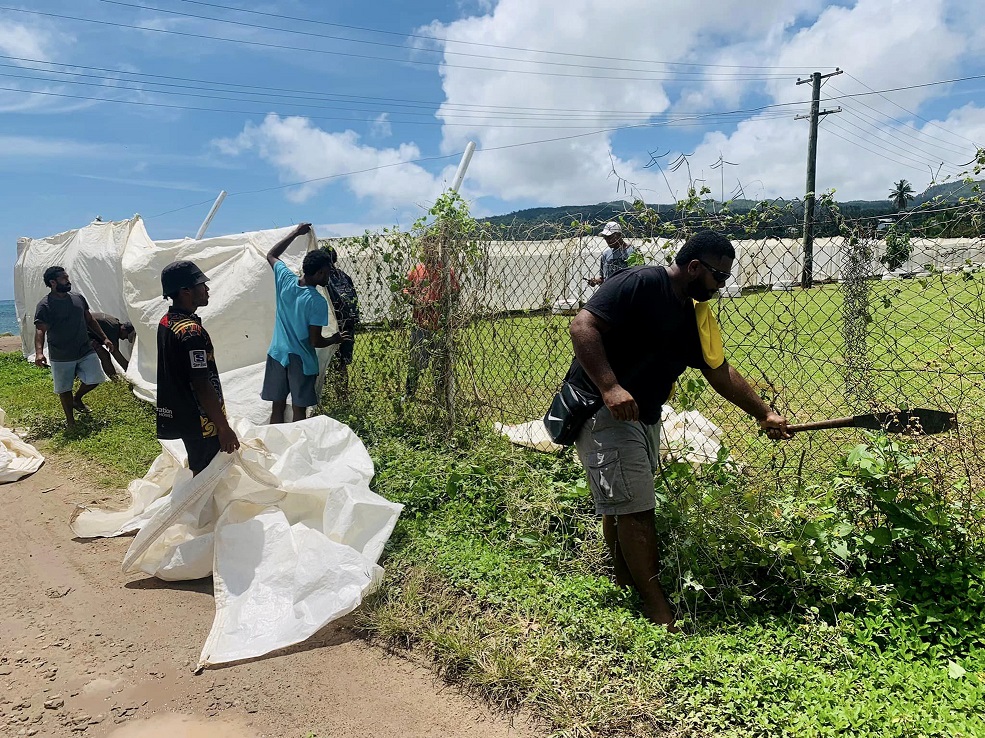 The Namalata Rugby Club members took time out yesterday to help out in preparations for the inaugural Fiji Bitter Namalata 7s in Kadavu.
The tournament, which kicks off tomorrow, has drawn a lot of attention to the island and club president Alivereti Cokanasiga said it was a good time to revive the sport there.
"We formed this club 'about a year ago. There have been no club competition here for seven years but this year we managed to resume club competitions with nine clubs," he said.
Cokanasiga said the team was made up of farmers from the island and they were looking forward to the tournament.
"This will be first major tournament for the team and we are really looking forward to it. We are hopeful that this tournament will help get the team moving forward and take a good turn in terms of 7s rugby here."
Namalata is pooled with Lavidi, Jirisamuta Babas and Bay Babas in the competition.
The side plays Lavidi in the opening match at 8am tomorrow.