Closure of hotels reduces volume of recyclables
15 September, 2020, 4:03 pm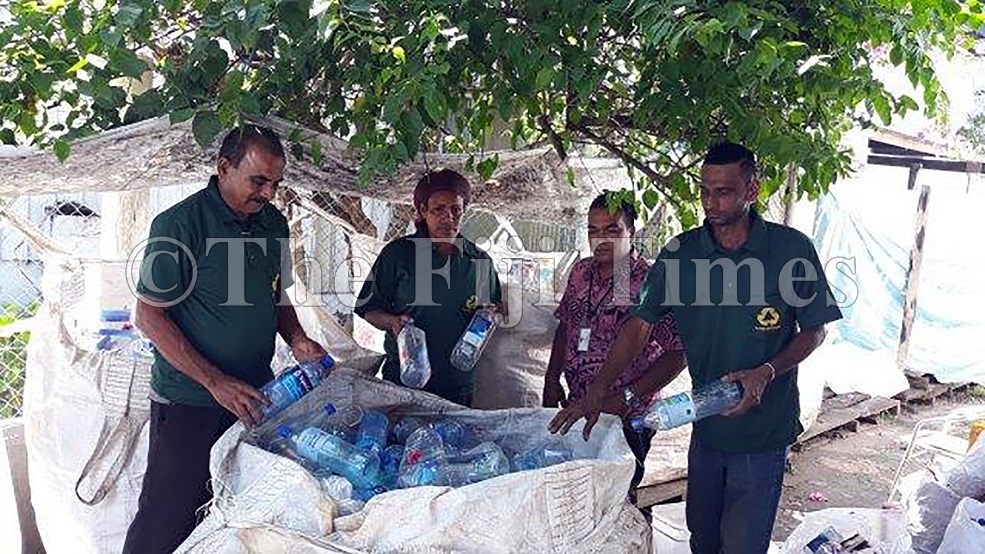 Despite the closure of hotels because of COVID-19, local recyclers, Waste Recyclers (Fiji) Ltd have drawn out new plans to combat the financial impact.
The company's senior consultant, Amitesh Deo, said the global crisis had a major impact on the business.
"The closure of resorts means we receive far less recyclables than we would under normal times and our recycling collection has decreased by over 60 per cent in terms of volume," he said.
"And while product volume and local sales had dropped significantly, our overhead expenses remain intact and so it brings about a lot of financial challenges.
"The other major challenge is getting resorts and hotels who have been closed to pay their accounts for our services as we are owed money from some of our customers from December 2019 and it has a drastic effect."
Mr Deo said the passing of company founder, Peter Bray, this year had challenged them to heighten their services to customers as Mr Bray would be proud of this.
"We continue to provide services and remain true to its commitments in serving Fiji with its recycling needs," he said.
"The late Peter Bray had been an integral part of the entire structure for the company and while his absence is definitely missed, the team at WRFL remains strong and focus on the core objective of the company in ensuring that recyclables are recycled.
"There are several plans and ongoing discussions with emerging partners on the possibility of upcycling due to the fact that it becomes really difficult to ship recyclables out of Fiji due to the refusal from countries like China to accept recyclables associated with the global recycling crisis."
Mr Deo said they would soon inform the public about their plans ahead.