Climate change and sugar cane
20 September, 2021, 4:25 pm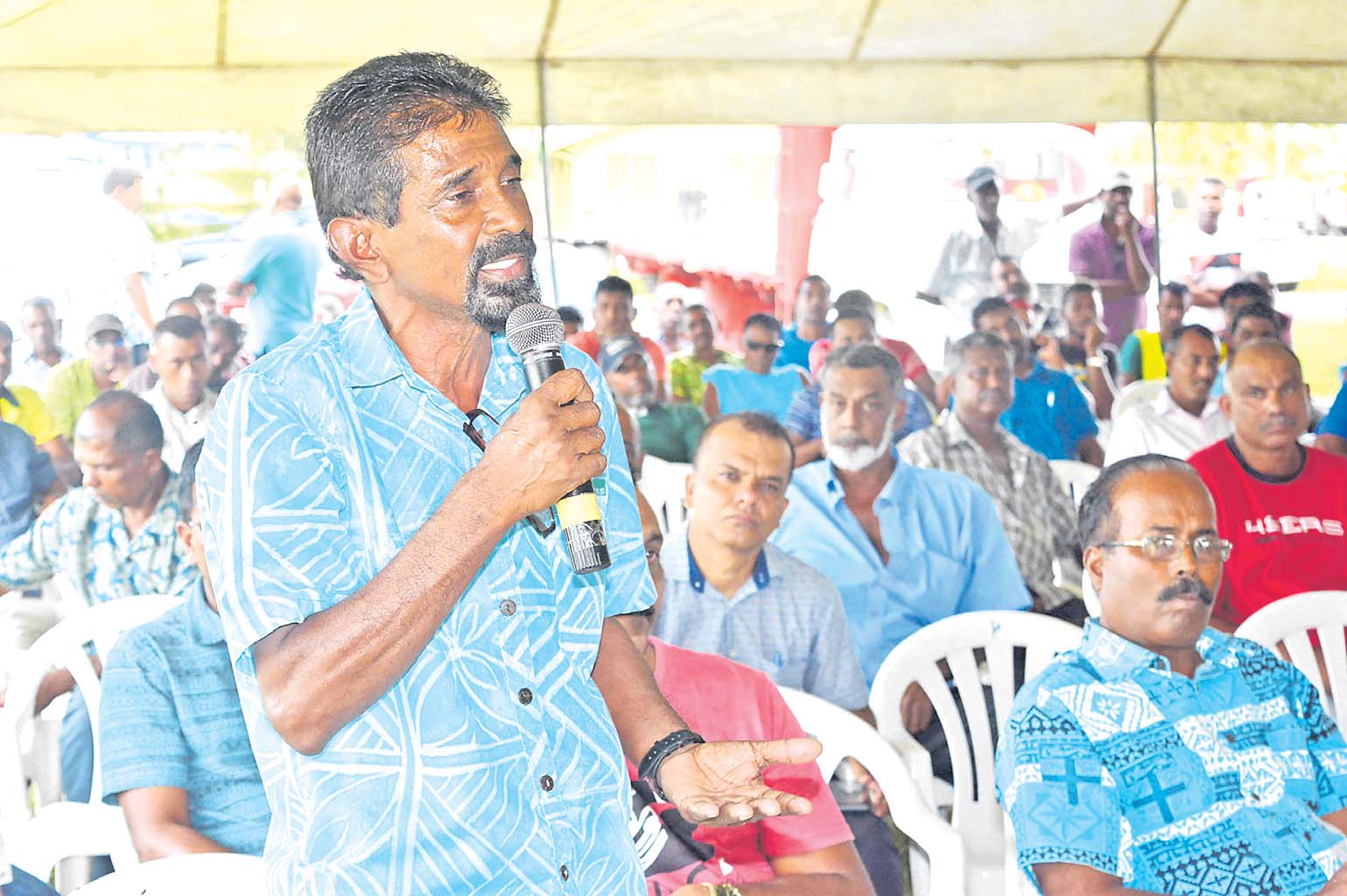 AN increase in fertiliser use by farmers to boost dwindling sugarcane crops in Yaladro Sector, Tavua, is having a detrimental impact on the cane and waterways, according to the local farming association.
Yaladro Farmers Cooperative president Rajendra Raglu said the region, which used to harvest more than 16,000 tonnes of sugarcane about 20 years ago, now struggles to produce 9000 tonnes of what was once considered "green gold".
While escalating labour, cultivation, harvesting and transport costs are among the reasons for the decline in production, Mr Raglu said climate change and soil degradation top the list.
"We have more rain, more times, more heavier and for much more longer than ever before," he said.
"We had five floods this year alone and the impact it has had on our cane crop will be known as the season progresses, but one thing for sure it will be significant."
He said the floods had washed away much of the top soil that contained vital nutrients for cane production from farms on the banks of the Nasivi River.
Mr Raglu said soil degradation had been exacerbated by the rise in fertiliser use on crops by farmers, who are trying to combat shrinking sugarcane production.
"You can't blame them," he said.
"They don't completely understand the implications of climate change and how to mitigate the impacts, but they know that cane yield has declined, so they add more fertiliser with the understanding production will increase."
His sentiments were shared by Arun Sharma, a prominent cane grower in Ba, about 30km down the Kings Rd on Viti Levu, Fiji's largest island.
He said the impact of increased chemical fertiliser use on the cane and marine ecosystems is a worrying trend.
"They don't realise that by doing this, they are also adding to chemicals entering our waterways and contributing to climate change," said Mr Sharma.
"And this issue has been made worse in Fiji because of mono-cropping.
"Top soil loss combined with fertiliser use over decades has made the soil very tired."
Yaladro sector not alone Mr Raglu said all 36 members of his cooperative were facing huge challenges because of climate change: "We noticed the weather pattern began to change in the late '90s, but no one knew or understood what climate change was back then."
"We just thought it the continuous rain and droughts would just go away, but they didn't they only got worse."
Mr Sharma said he produces about 700 tonnes of sugarcane on about 34 acres of land in Naloto, Ba, but it was hard work.
On farmland once toiled by his grandfather in the early 1900s, Mr Sharma said he and the other farmers in the Ba area have witnessed the acceleration in climate-related events over the past decade.
"Beginning with the huge floods we had in 2009, there has been a huge increase in heavy rainfall, droughts and tropical cyclones and when TC Winston hit us in 2016, a lot of farmers said they had never seen anything like it and were worried about what the future would hold," the 58-year-old farmer said.
"We used to have cold winds from the south from May to July and this really helped our sugarcane in terms of aiding maturity – so come the start of the cane crushing season in June, the cane is at peak maturity.
"But over the past few years, we have not received these cold winds, instead we have been receiving heat waves and this has really affected cane maturity and yield."
Mr Sharma said while many farmers were aware of the term 'climate change', they had no real understanding of how it affected their cane crops, creating a challenge for stakeholders who were trying to educate growers about the escalation of climate-related events.
"They know that the climate has changed and is continuing to change but they just don't know what to do to address it on their farms."
Research supports lack of information is an issue Mr Raglu and Mr Sharma's observations about climate change align with an AusAID funded Pacific Community (SPC) study 'Vulnerability of Pacific Island agriculture and Forestry to Climate Change'.
The 2016 study suggested that warming of even 1.5–2 degrees Celsius would adversely impact on global food production, including agricultural commodity and food production in the Pacific.
The study also said information on the impacts of climate change on Pacific agriculture "is generally sparse and piecemeal."
Farmers in Ba and Tavua in February this year spoke to The Fiji Times about the We noticed the weather pattern began to change in the late '90s, but no one knew or understood what climate change was back then – Rajendra Raglu – impact of climate change and soil degradation on their farms.
Many said despite playing second fiddle to tourism over the past decade and a half, the sugar industry remained a key contributor to Fiji's GDP.
Prime Minister and Minister for Sugar Voreqe Bainimarama has said on numerous occasions that the sugar industry "is here to stay."
While delivering his keynote address at the 57th Session of the International Sugar Organisation Council Meeting virtually in November last year, he said "as we map out our economic recovery with hope for a COVID-19 vaccine in sight, we will lean on agriculture, and on the Sugar Industry, to help us rebuild."
* This story was made possible through support from the Australian Broadcasting Corporation and Australia Pacific Climate Partnership.