City Rangers win Lautoka schools athletics meet
12 October, 2018, 11:59 am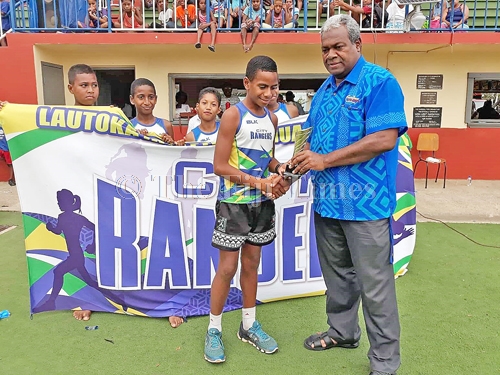 CITY Rangers ruled the Lautoka Primary Schools Athletics District competition winning 52 gold medals at Lautoka's Churchill Park yesterday.
The team outclassed the four other teams in the Lautoka zone to secure its sixth consecutive wins.
The event also unearthed two future stars in Mesulame Tuigau and Niria Veramu. Tuigau and Veramu won the 100m, 200m and 4x100m in the under 14 boys and girls respectively. Games president Donasiano Kalou said the event was a success and athletes were well prepared.
He said the competition had enabled the coaches to select a best team to represent Lautoka at the FMF Chow Games.
"The standard of competition improves each year and this is attributed to the hard work put in by the teachers and the athletes," said Kalou.
"All competitors gave their best and this made the competition stronger.
"City Rangers continue to dominate the show winning 52 gold medals which I believe is a huge milestone.
"We have selected a strong team to represent Lautoka for the FMF Chow Games. He said the national Chow Games would be tough but it won't deter the team from giving their best. For the past years Lautoka have dominated the West Zone and this will be the first time for them to battle against teams in Suva and other eastern teams.
"The FMF Chow Games will be tough and we will prepare well before battling against the best from around the country."
"The national games will also best test our athletes to gauge their standards against the best from other districts such as Suva."