Chinese firms warned; Officials meet Freesoul Real Estate Development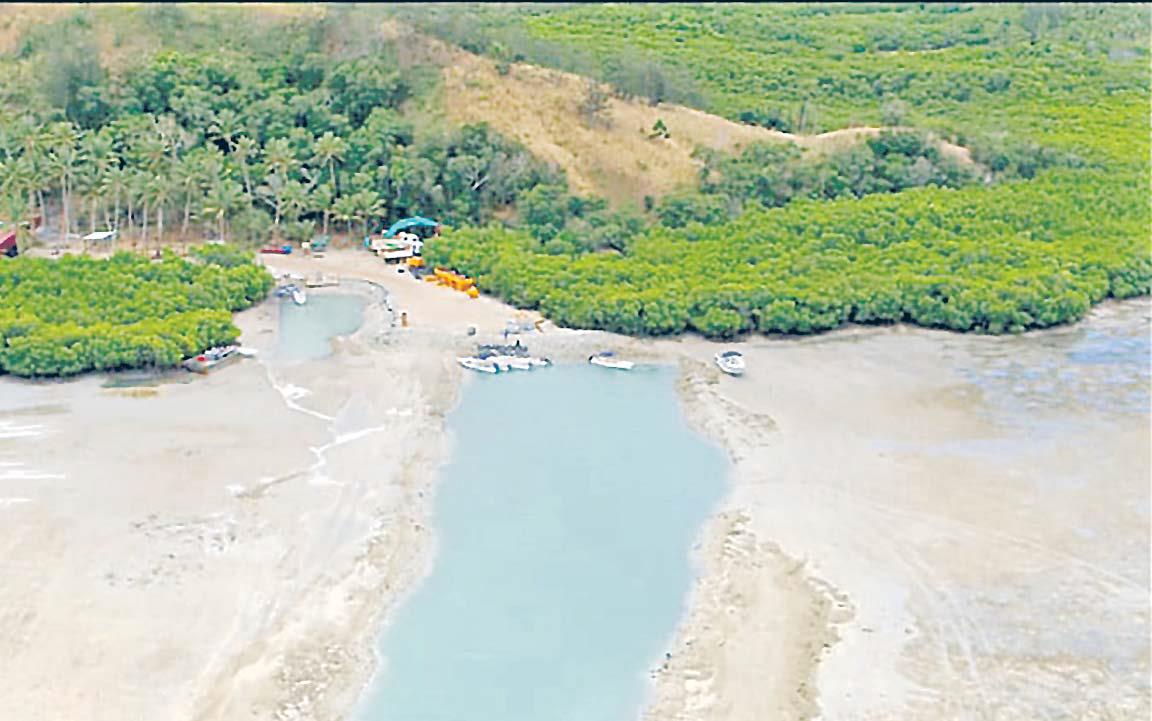 THE Chinese government will sanction companies from mainland China found to be involved in activities that led to the massive environmental destruction on Malolo Island.
People's Republic of China ambassador to Fiji Qian Bo said while the government had not identified the company responsible as a Chinese firm, they were closely following the controversy.
Mr Qian said they had met the owners of the company involved in the tourism project and cautioned them.
"This is a mix (Fiji citizens) with some Chinese involved from mainland but the Fijian Government has never come to us saying that this is a Chinese company," he said.
"But at the same time, we have called them in and cautioned them that they have to behave and respond to the media or authorities for any environment deterioration.
"Whether it is a Chinese company or not, they should act responsibly."
He said the embassy was still in the process of identifying the parties involved in the project.
"We will take action through our domestic channel and we will sanction those companies in mainland if they have a connection to this project," he said.
"It is the rule of the Chinese government's policy to be attached to the rules and regulation of other countries.
"China is a champion of protecting the environment and we will not allow Chinese companies that have a connection with this project to act in such manner," Mr Qian said.
Freesoul Real Estate Development was granted approval by the Environment Department to conduct only land-based development on Malolo Island on December 24, 2018.
On January 31, 2019, Environment Department inspectors carried out an inspection and found that 20 out of the 55 conditions for land-based activities had been breached.
Environment Minister Dr Mahendra Reddy said he wrote to the company informing them of the ministry's intention to cancel its EIA approval on February 6, 2019.
The issue was referred to the Director of Public Prosecutions on August 29, 2018, and Freesoul was ordered to stop work and rectify damage to the environment caused by its development.