China Railway to continue to support infrastructure developments in Fiji
16 October, 2018, 6:11 am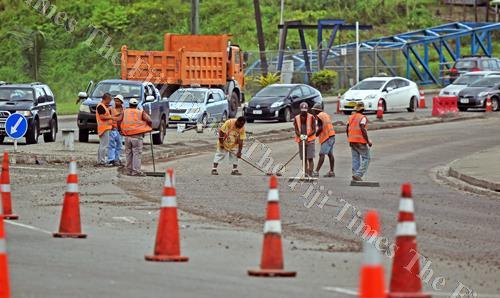 THE CHINA Railway First Group (Fiji) Company Limited (CRFG) will continue to support infrastructure developments in Fiji for the benefit of everyone and continue to focus on the welfare of its employees.
Suva S3 project manager An Xiaobing made the assurance in a statement issued yesterday.
Fiji Roads Authority (FRA) as the employer for the Suva S3 Project terminated its contract with CRFG on October 5, 2018.
Mr Xiaobing said since April 30, 2015 to-date, a period in excess of 3 years, the project has been confronted with a series of problems.
"These problems included land acquisition, design variation, drawing works, and delay cost, amongst others," Mr Xiaobing said.
"CRFG, as the main contractor has always stood ready, willing, and able to work with FRA in identifying and implementing solutions to the problems with the primary aim of moving forward together to ensure the successful completion of the project to the highest standards benefiting the people of Fiji," he said.
"It is regrettable that despite CRFG's best and honest endeavours the issues were not resolved amicably.
"Despite the recent unfortunate events regarding the Suva S3 Project we assure our current and future contract partners, the people of Fiji, and our employees that CRFG will continue to maintain its mode of operation based on good faith, honesty, adherence to laws, professionalism, integrity, and transparency."