Chaudhry sheds light on new Bill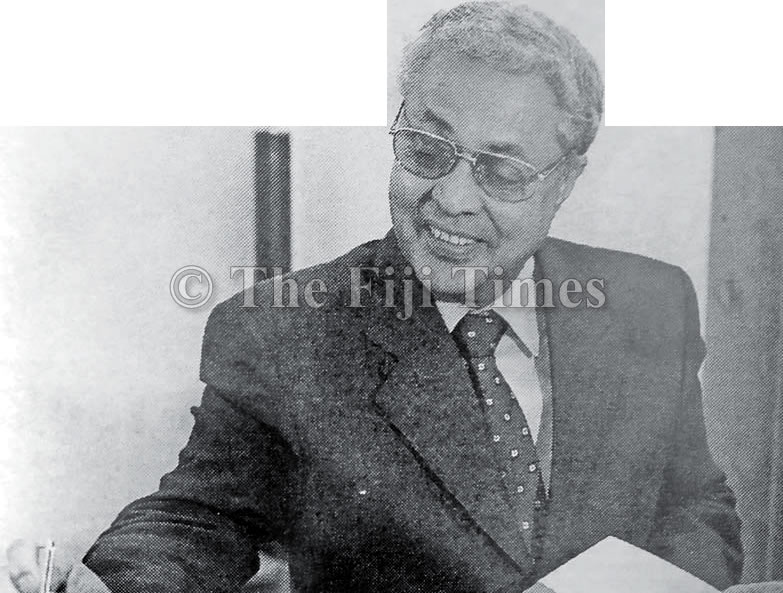 The Office of the President, Great Council of Chiefs, courts and commercial companies in the private and public sectors were to be exempted from a proposed Freedom of Information Bill introduced in the year 2000.
This story was published by The Fiji Times on April 12 that year.
It read no crime was created by the Bill, thus no one could be prosecuted for refusing to provide information.
But one could lodge a complaint with either the Ombudsman, the courts, a member of Parliament or the press.
Introducing the Bill in Parliament, Fiji's then prime minister Mahendra Chaudhry said the government had decided the Bill would not apply to the private sector.
Mr Chaudhry said the decision was based on the government's acknowledgment that there was a need for the protection of commercial interests.
For the same reason, Mr Chaudhry said government's commercial companies would be exempted from the Bill.
"Although they are wholly owned by the government, they are supposed to operate on commercial principles and may not be able to easily comply with the legislation," Mr Chaudhry said.
As for complaints against an agency's refusal to provide information: * One could lodge it with the Ombudsman who must investigate and include it in the annual report.
* A complaint could be lodged with a member of Parliament who could then bring it up in Parliament.
* There was a right to alert the press of a denial for access to information; and * There was a right to take a case up to the courts for an injunction.
Exceptions of releasing information applied if the information sought was: * Prejudicial to security or defence; * Prejudicial to relations with another country; and * Prejudicial to the maintenance of law or likely to endanger the safety of any person.
Mr Chaudhry said the Bill was to be effective from January 2002.
The House heard that this would allow government departments to comply with the three obligations the Bill required of government departments, which were: * The maintenance of registers of information held by the agency (ministry or department) * To make certain information available by request; and * To keep information in such a way that it could be readily accessed by the public.
Meanwhile, Kadavu parliamentarian Konisi Yabaki labelled categories for withholding official information too broad, criticising how a minister or public official could use them to prevent pressure from the media or similar bodies if, in their view, the request would interrupt their public affairs or the minister's function.
"There is nothing really to prevent government from deferring and, perhaps, even withholding information likely to be damaging to the public interest, is open to anyone's interpretation," Mr Yabaki said.