Changes in the weather
27 January, 2021, 12:01 am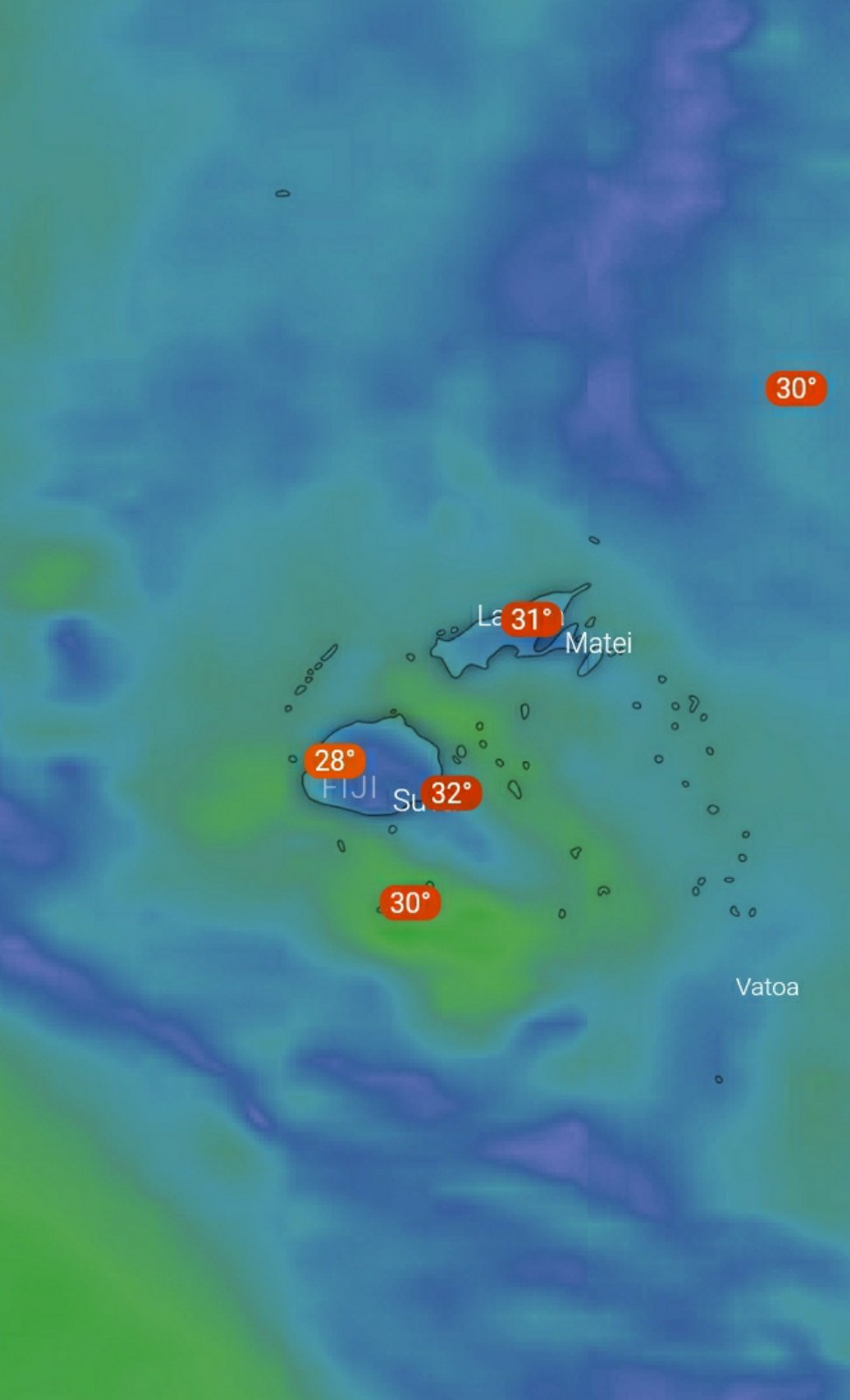 The Fiji Meteorological Service in Nadi is forecasting heavy rain for parts of the Fiji Group.
A heavy rain warning is in force for Vanua Levu, Taveuni and nearby smaller islands, Lau and Lomaiviti groups.
A heavy rain alert, it says, is in force for the rest of the Fiji Group.
A trough of low pressure, it stated yesterday, was slow moving over the group with cloud and rain bands affecting most parts of the country until Friday.
This, it stated, had the potential to bring severe weather over the group.
A number of lows were analysed yesterday morning over our region.
The most significant low yesterday was TD04F, which was located just northwest of New Caledonia. A second low was analysed west of Nadi.
The environment, the Nadi weather office warned, was favourable for a tropical cyclone formation in our region.
The lows analysed over this area, however, were not so well organised, therefore, it stated, the potential for them to develop into a tropical cyclone over the next 24 hours was low.
However, there was high potential for one of the lows to move south over waters between Vanuatu and Fiji, and develop into a tropical cyclone from Thursday onwards.
Heavy rain and thunderstorms, it stated, were a risk over the Fiji Group, especially over Vanua Levu, Taveuni and nearby smaller islands, Lau and the Lomaiviti groups.
Heavy falls may lead to flash flooding of low-lying areas and flood prone areas. The weather office has always warned us to be prepared for any changes in the weather.
We saw the impact of Severe Tropical Cyclone Yasa late last month, and the trail of destruction in its wake. We know of the suffering of Fijians on Vanua Levu.
The trail of destruction in the wake of the mega storm Winston in 2016 also continues to haunt many Fijians. We learn lessons from such disasters.
That should empower us moving forward. It is imperative that we take heed of advice.
It is in our best interest that appropriate action is taken to consider how we safeguard property, livestock, and our lives.
Surely we all know that anything can happen when it comes to mother nature and natural disasters, which is why we must always be on the side of caution. Clearly there is safety in being prepared.
It goes without saying then that weather warnings must be heeded.
The weather office is fulfilling its role in ensuring relevant information is disseminated to the masses. And we will ignore that at our own risk.
It also means we have been given enough time to consider appropriate action.
Let's remember that our cyclone season stretches from November to April every year. So let's be vigilant.
Let's pay attention to weather reports, and let's listen to good advice.