Cessna 172 crash investigation report made public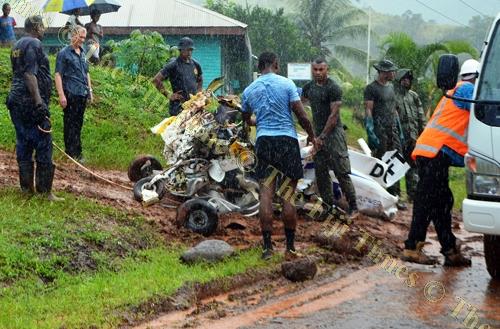 A REPORT on the investigation into the crash of the aircraft Cessna 172R in the mountain ranges of Delaikoro in Macuata, Vanua Levu, last year has been made public.
The crash claimed the lives of student pilot Merelesita Lutu and flying instructor Iliesa Tawalo.
Speaking to the media at Ro Lalabalavu House in Suva today, Attorney-General and Minister for Civil Aviation Aiyaz Sayed-Khaiyum said it was required by law that a report on the investigation be made available to the public.
Following the crash, he said the Government was required to commission a report where an independent forensic and air accident engineer, Andrew McGregor from New Zealand, was brought in to head the investigation.
Mr Sayed-Khaiyum said the actual accident was investigated and later a report was compiled.
He said they had also met the family members of the two deceased.
The copy of the report is now available on www.civilaviation.gov.fj.