Certain trade agreements not suited to Fiji, says Kumar
13 February, 2020, 10:35 am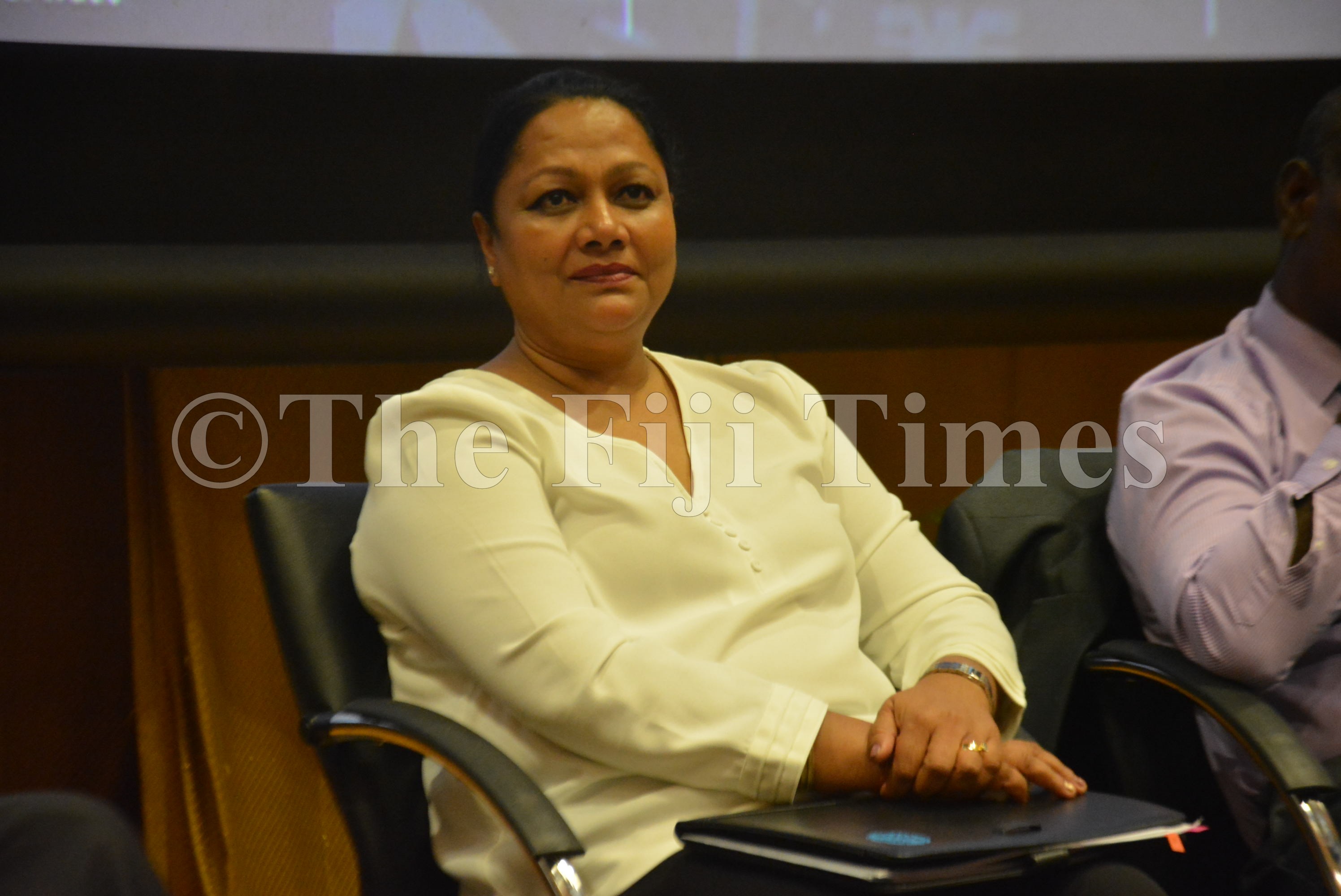 THE Pacific Island countries need to get rid of their fear and find a way forward where the nations could trade among itself in a much better way.
These were the sentiments shared by the Minister for Industry, Trade and Tourism, Premila Kumar during a Forum trade seminar on with her Pacific counterparts on Tuesday.
She said the Pacific Island Countries Trade Agreement (PICTA) was meant to encourage Pacific Island countries to trade among themselves however this was not working.
"My answer is that there are certain things within the PICTA trade agreement that needs to be changed for example rules of origin, also we need to have trade facilitation measures in place," she said.
"If the countries have trade facilitation measures then we can trade globally and we can trade regionally.
"Being a small island country, each one of us are a little bit careful not lose our revenue, the revenue that is generated through duty that we collect when the products enter the country."
Ms Kumar added they needed to get rid of the fear and find a way forward, where they could trade among themselves, in a much better way.
The Solomon Island Minister for Foreign Affairs and Trade, Jeremiah Manele said in terms of PICTA they were waiting for the review and the rules of origin.
He said PACER Plus in some aspect covered goods and services also including areas such as labour mobility.
"And there is also opportunities for small countries under PACER Plus of course with the support of Australia and New Zealand for us to explore initiatives in terms of quality infrastructure which is important in terms of preparing ourselves as a region or as a country in terms of trade," said Mr Manele.
"When I say quality infrastructure it not only covers good roads, communication and electricity but also policy and regulations that need to be in place in order to facilitate trade. Even at a sub-regional level in terms of the Melanesian Spear Head Group agreement that is still where a lot of work needs to be done in terms of improving that agreement.
"Sometimes it is a balancing act in terms of working in the same region but also in the other hand since we are in the slightly different stages of development it is important to note in this case it is the private sector industries that produce goods for trade and profit making is the ultimate objective."
He said this balance was important for them to take into account in terms of the discussion on regionalism.