Car on fire at Veisari
17 November, 2019, 3:36 pm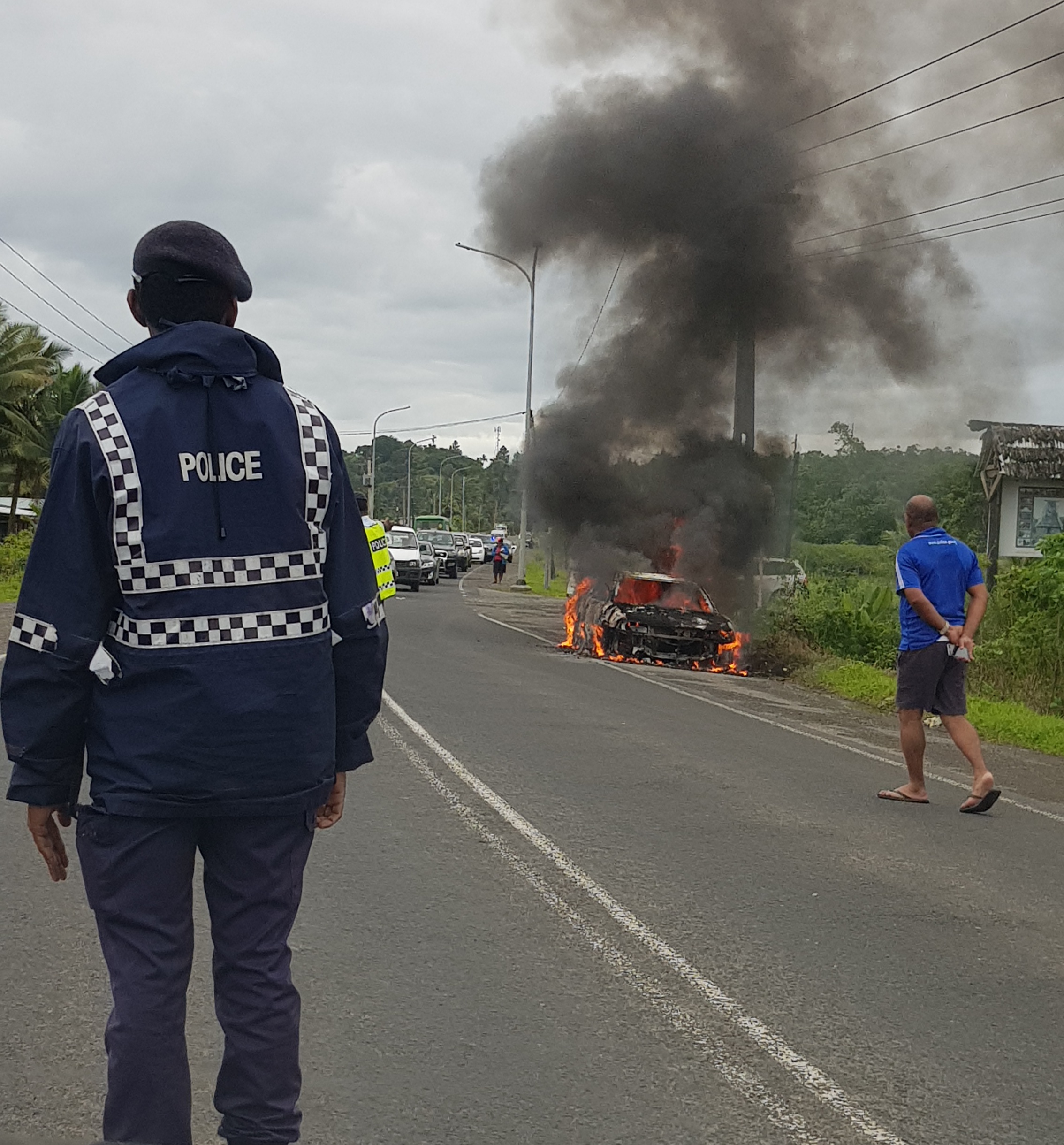 POLICE are directing traffic at this hour outside Namuka Village, along the way to Bilo on the Queens Highway as a car has just caught fire.
Motorists are urged to exercise caution while driving along this route.
Details of the fire are still sketchy at this stage, however, you can stay with us for more details later this afternoon.