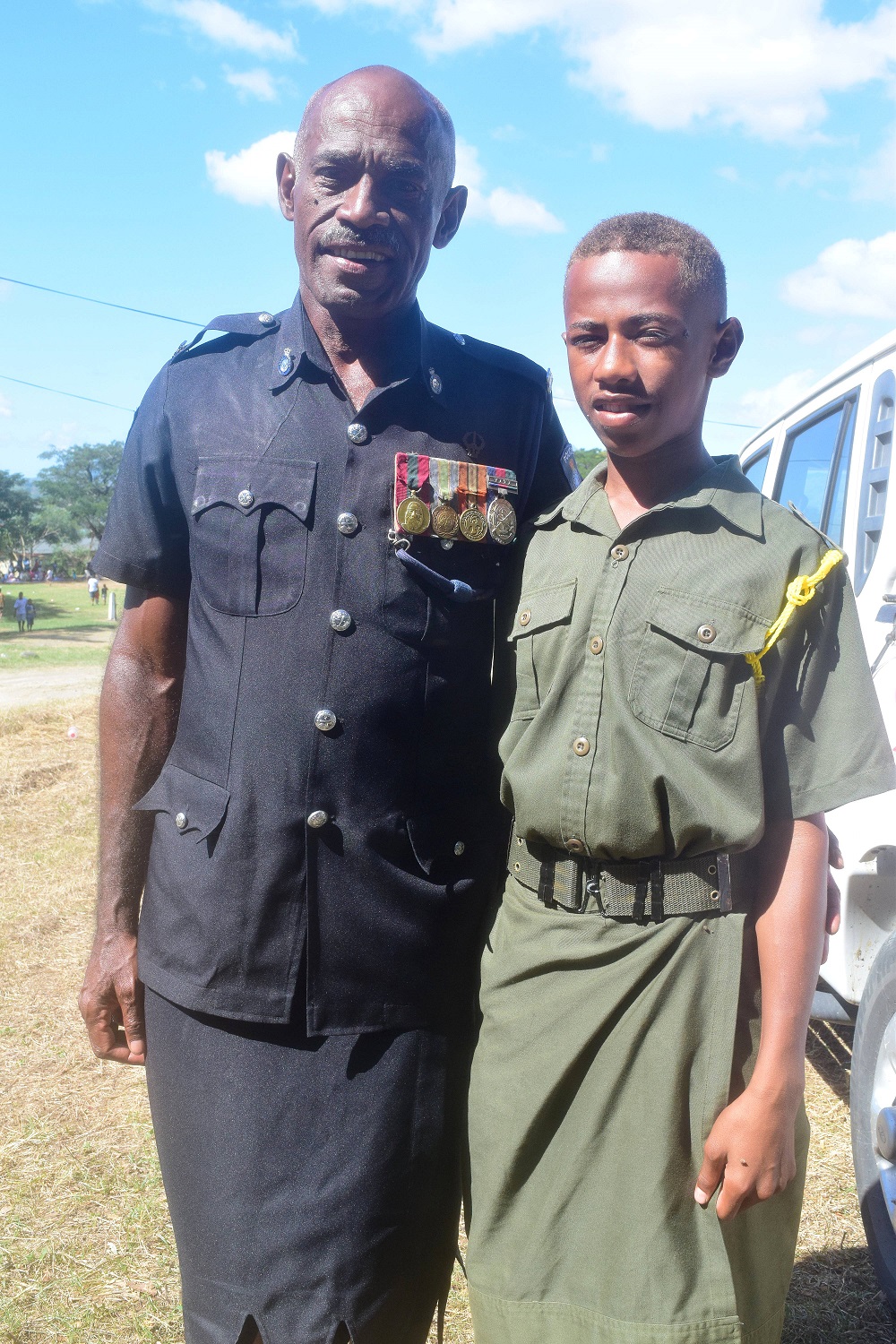 FOR eight years cadet Major West Sanaila Dakuliga oversaw hundreds of students undergo a tough training drill under the Fiji Police Force cadet training program.
The police officer who comes from a military background, could identify a troubled kid from a mile away and had enough experience to draw them on to the right path.
He oversaw many schools in the West, training them and being there for them along the way.
Last weekend, the Serea, Naitasiri native watched with pride as students of Nilsen College, in Tavua march in unison under careful watch of detachment commanders put in charge of them.
"Cadet training is where every student learn to hear one command, one instruction and follow each and every command precisely as it is given. It teaches character, integrity, dedication, selflessness, knowledge, and skill," he said.
Nilsen College was the first school in the Western Division in 2014 to passing-out under the police leadership.
The last cadet training under the military pass out was in 2008. In 2014, it was revived once again when police cadet training was introduced.
Since then, students of Nilsen College have undergone some form of cadet training with the Fiji police.
The Serea, Naitasiri native had joined the Fiji Police Force in 2008 after being in the Fiji military for 31 years.
In 2014, he was among police instructors who started with the cadet passing-out parade at Nilsen College to introduce discipline and character among the students.
"What happened was, the school was known as a school for dropouts.
Their pass percentages was around 32 per cent," shared Mr Dakuliga.
"After the school principal introduced various programs including the police cadet training, the students began to change their pattern of behaviour and school results improved.
"Last year, they had a 100 per cent pass for Year 13 and Year 12. Nilsen College is rated as one of the schools with the highest percentage pass rate in Tavua and Ba.
"They've gone from a school of dropouts to one of achievers.
"I'm happy to see the success of this school, it gives me a lot of pride to see their academic success. I have been involved with cadet training in Ba, Sigatoka, and Tavua from Tagaqe Primary, to Andhra Sangam School in Sigatoka.
"Discipline is the way to go, not just a one day thing it's supposed to be a lifestyle so we can contribute to the well being of this nation Fiji," said Mr Dakuliga.