Bus firm unveils four new coaches
16 September, 2020, 4:45 pm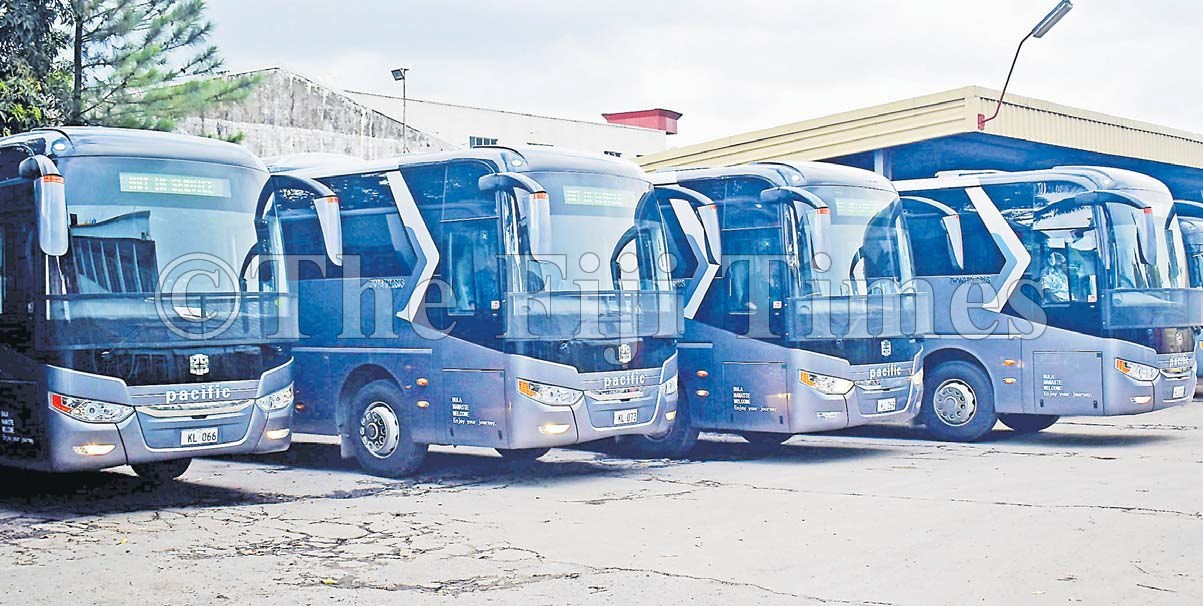 Pacific Transport Ltd has added four new coaches worth $1.2 million to its fleet.
According to a statement from the company, the batch of four new coaches were Euro 4 compliant and powered by rear-mounted inter-cooled turbocharged UK Cummins engine which generated maximum power with low fuel consumption.
"These four coaches will service Suva, Lautoka, Suva express route on Queens Rd," stated the company.
"The company sincerely thanks the government for duty reduction which enables us to bring safe, modern and state-of-the-art coaches in Fiji.
"We hope this duty reduction continues thus we can bring in more coaches in future for patrons travelling on express coaches."
The coach is equipped with modern interior layout providing super comfortable faux leather seating in a 2+2 seating configuration with ample leg room for the long journey.
Some of the features in the coaches include a temperature and fresh air control roof-mounted airconditioning system, individual passenger aircondition adjustment as well as large dark tinted windows with wider surrounding views.
It also has huge luggage space and handy overhead luggage compartment, multi-disc DVD front 19 inches colour screen and a heavy suspension system for a smooth ride.
It said these buses were engineered for the maximum level of safety in all respects.
A certain safety feature of the coaches included a WABCO, combined ABS and retarder brake system, engine compartment with an automatic fire extinguisher system and emergency exits in five different locations.