Budget submission: Expand Nadi, Namaka markets to cater for more farmers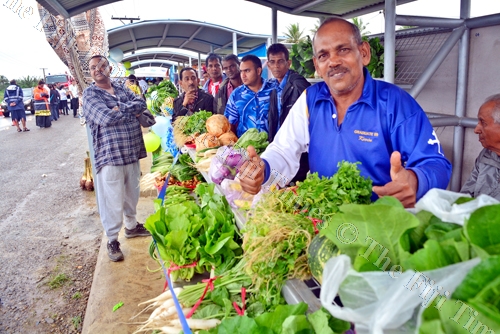 NADI and Namaka markets have to be expanded and renovated to cater for more farmers to sell their products, says the Nadi Chamber of Commerce and Industry.
NCCI president Dr Ram Raju in their submission to the 2019/2020 national budget, said the markets must also include cold storage facilities and areas to sell meat and poultry products.
He said the new Namaka Market was already being constructed with state of the art facilities but a number of teething problems had to be addressed.
"We would like to see special areas reserved to sell live chicken, ducks, goats and sheep," Dr Raju said.
"Road side vendors should be discouraged and or well-regulated with adequate parking for motorists to park and shop. No one should be allowed to sell on the roadside or footpath as it is deemed too dangerous, unless standardised and made safer."
Dr Raju alluded to the recently-constructed roadside market stalls in Navua and elsewhere, which he said was a start-up, standardising and regulating good practices.
He said those road side stalls had opened up incentives for many more vendors to sell produce and an opportunity to prosper.
"We would like to see adequate and safer parking areas for each road stalls to minimise disruption to traffic as well as safety to motorists and pedestrians.
"There are many make shift overnight vendors at dangerous areas that need to be regulated. Perhaps a legislation to be enacted in parliament to allow licensed roadside vendors to be considered in due course."