Blues set for State of Origin
16 September, 2020, 6:45 pm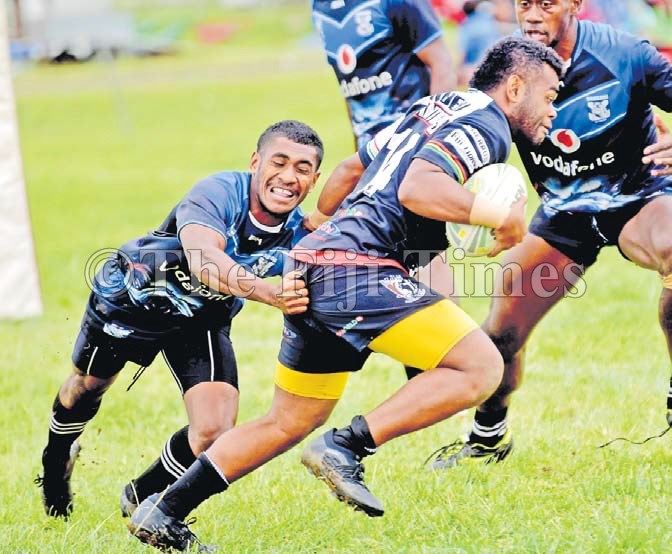 Blues coach Vulaono Dakuitoga has named a strong 21-man squad for the inaugural Vanua State of Origin tri-series that begins this week.
After making his final assessment during last weekend's 2020 Vodafone Cup Suva and Nasinu Zone round, Dakuitoga said he was confident of the capability of the players chosen.
"I know the West will field a strong team, and we need to counter that with our own," the former Fiji Bati said.
"Each player that has been selected knows what is expected of him, and is no stranger to the high profile nature of the State of Origin."
The team march into a two-day camp beginning today, with Dakuitoga saying assessments will be made in regards to the fitness of the player after a hectic second round.
"We need to check the fitness first and whether niggling injuries need to be tended too," he said.
"We don't have much time to prepare, but with the calibre of players on hand we will be ready by game day." All players are requested to contact Dakuitoga for further details or enquire on 9979660.
Forwards: Epeli Uluinacuvu (Nadera Panthers), Apakuki Tavodi (Burenitu Cowboys), Eseroma Melo (Mataivalu), Lekima Vuki (USP Islanders), Penioni Tagituimua (Nadera Panthers), Anisito Komai (Mataivalu), Akuila M (Makoi Bulldogs), Ilisavani Jegesa (Nabua Broncos), Eparama Rubuni (Nadera Panthers), Jowasa Drodrolagi (Nabua Broncos) Jovilisi Natoya (Vusu Raiders)
Backs: Jason Tigarea (USP Islanders), Mosese Qionimacawa (USP Islanders), Mesake Kurikitoga (Nadera Panthers), Waisale Vesikula (Makoi Bulldogs), Pio Seci (Nabua Broncos), Inoke Vasuturaga (Kinoya Sea Eagles), Josua Camaisala (Burenitu Cowboys), Amini Siga (Nadera Panthers), Penaia Leveleve (Mataivalu), Ropate Tobe (Nabua Broncos).