Biman quizzes rushing of laws
23 October, 2021, 11:35 am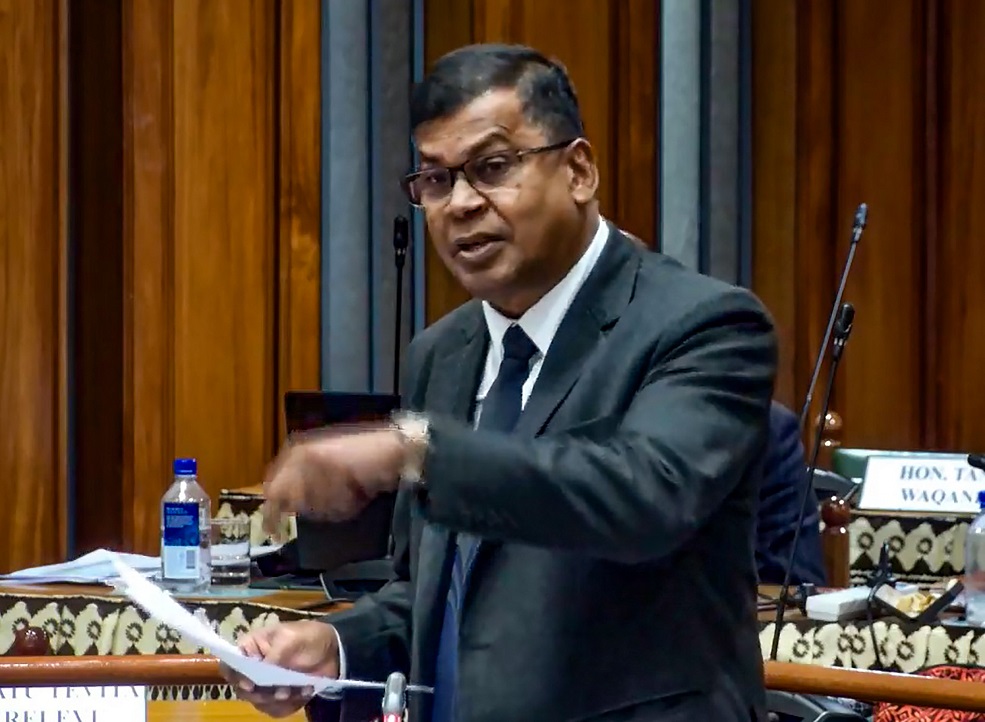 National Federation Party leader Professor Biman Prasad yesterday questioned the "sneaking in" of laws under Standing Order 51 He said the rushing of legislation prevented proper and effective scrutiny and could be damaging "to the interest of some of those people which it is supposed to be looking after".
He said this in Parliament while contributing on the motion to refer the Fiji Institute of Accountants Bill to a Standing Committee.
"In this particular case of the Bill, yes, we don't want monopolies, we don't want people to monopolise a particular profession, that's fine but we need more time," he said.
"There is much more to this Bill, it is not supposed to be about control. So we oppose this abuse of Standing Order 51 in bringing Bills, it is also designed and we've seen that in the past to reduce the time, in fact when we have the debate, it will be just one hour even after the committee looks at it. I think we need a good debate in Parliament as well, so that the people actually understand the implications or otherwise of the law. And the acceptability of a particular law depends on how much it is being debated."
While opposing the use of Standing Order 51, he suggested the Bill be referred to the appropriate committee and a proper debate be done, not just one restricted to an hour.