Batiweti commends businesses under project
15 February, 2020, 9:24 am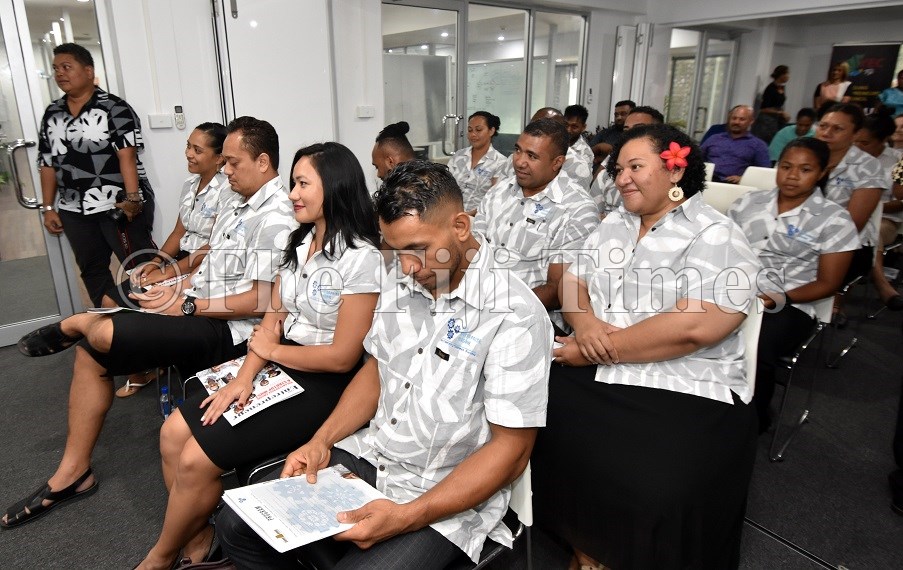 BUSINESSES under the Fiji Enterprise Engine (FEE) have shown great progress and success since the inception of the project in 2018.
FEE is said to be Fiji's first private sector-led business accelerator program according to the Fiji Commerce and Employers Federation chief executive officer Kameli Batiweti during the graduation of the first cohort in Suva yesterday.
"The theme that this program has been following is accelerating business success, which is apt because this group of people in the nine to 11 months have achieved a lot of success," he said.
"In fact they contribute approximately 18 per cent to gross domestic product of our country.
"They also employ 60 per cent of our labour force here in Fiji."
Mr Batiweti added the small to medium enterprises played an important role in the economy of Fiji however there had been difficulties for these businesses.
"Research has indicated that every new business that starts off usually suffer in its first year.
"Most of them do not come out successfully they close their business only for someone else to buy the business at a lower cost and then try to revive the business and sometimes it's at the third attempt that they usually succeed," he said.
The 12 graduates was said to have been different however the difficulties which the SME sector faced according to Mr Batiweti was because of weak internal control.
"They also face some leader and management problems that they struggle with there is poor formal planning processes resulting in bad investment, there is a lack of access to business mentoring which this business accelerator program has provided them with.
"I guess that's the tipping point for this group," he said.
Mr Batiweti added these businesses also faced difficulties when it came to accessing and managing finance.
"So to address this gap Market Development Facility approached FCEF in December 2018 and the discussions started there," he said.
"It's encouraging to note that this cohort of graduates have achieved a 27 per cent growth in their businesses, as you compare that with the economic growth of 1 per cent in Fiji.
"This 27 per cent really changes the face of the myth that people think that the first businesses usually fail.
"Again it's the success story that lies behind this program that makes it a success for one."
These businesses was said to have had cost savings of $113,000 which they were able to achieve through the learnings, mentoring as well as the other programs which MDF had introduced.
As a result of this according to Mr Batiweti they were able to generate a new income of $200,000.
"This group truly reflects on the private and public partnership and what we can do together when we hold hands and work together for the good of Fiji," he said.