BACTRACKS: Adventutours 'Yoyo'
24 September, 2020, 10:45 pm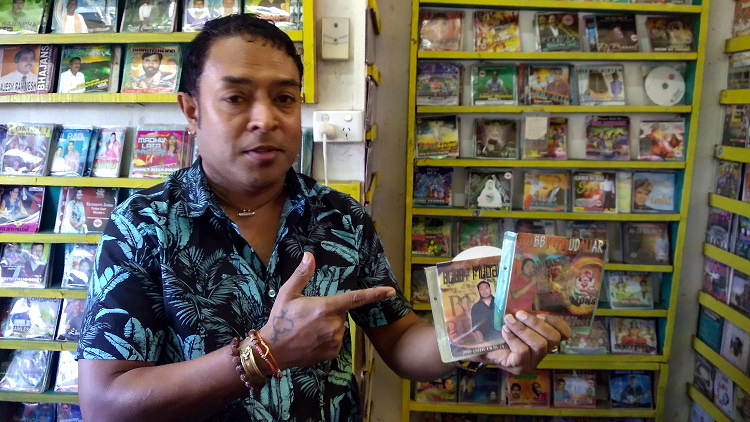 Bobby Mudaliar took up singing in 1994.
And as he grew in popularity, he began composing songs for whenever the Babasiga Lions won a national soccer tournament, whether it was the fiercely fought Battle of the Giants or the Inter District Championship.
Mudaliar's songs became instant favourites among Fijians of Indian descent who followed the Labasa soccer team because the songs were things people could relate to — like the sacrifices the players made and the struggles they went through to win the tournament.
The Labasa native took the stage name 'Yoyo Bobby Singer' and over the years produced four albums and now heads the musical ensemble that goes by the name of Fiji Sangeet Sitare Musical Group which he established in 2000.
In 2011, he released his second album Babasiga Ke Kon Roki which boasted about the potential of Vanua Levu especially the area of Babasiga, Macuata.
"We started in 2000 after our old group Melody Masters ended their public concerts together because some members left in search of a better life overseas," he said.
"This group Melody Masters was around in the early 1990s and our manager was Ami Kohli, who was the town's administrator. We did stage concerts throughout Fiji.
"He used to take us around the country for various concerts and we were popular as our concerts were always full.
"We sang so many popular Hindi songs that made us famous."
Mudaliar described the Melody Masters days as an "adventurous" period of his music life.
The singer, whose daytime gig is northern manager for Procera Music, believes the early exposure developed him into becoming a good musician.
"I am the group leader, lead singer and I play musical instruments as well and I compose my own songs so this makes it easier for me as I don't have to look for composers.
"Singing is my hobby and I have always spent time singing, right from when I was a kid and I continue to do that today.
"I believe that when we focus on our dreams and work on it we can achieve it.
"I have also toured to New Zealand and did two stage shows in Auckland."
The Fiji Sangeet Sitare has entertained in functions and weddings and travelled as far as Taveuni to perform at functions and concerts
"It's not easy travelling with all our musical instruments but the love of singing drives us and you overlook the challenge of lugging all the instruments and equipment around."
Mudaliar also said he produced video clips for all his compositions.
"We need to provide our fans with a variety of songs and production is very important which is why I also produce video clips for my songs.
"I am blessed because my fans who live abroad support me too and when they travel to Fiji they buy a lot of my albums.
"Piracy though is a challenge and we all face this in the music industry. This is an issue that we need to stop because it robs us of our hard work."
In his singing career, he grabbed the 2010 Procera Music Critics Award and in 2019 was awarded Procera Music's Best Sales as he sold the most number of local music albums.