Back in history: New sources sought – Unions try to 'rule' Fiji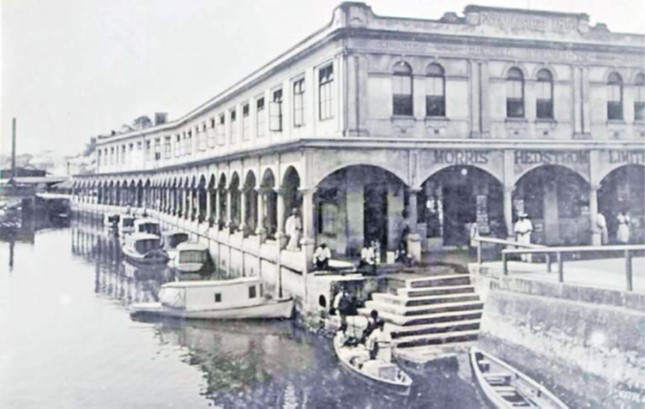 Businessmen in Fiji were looking for new sources of supplies, outside of New Zealand and Australia, an article in The Fiji Times on July 15, 1977 read.
The Federation of Chambers of Commerce of Fiji said importers in Fiji were looking to Japan, Germany and the United States and other countries where labour unions did not "attempt to rule their countries".
The federation represented business interests from Labasa, Suva, Sigatoka, Nadi, Lautoka, and Ba.
A vice president of the federation, Jantilal Patel, said arrangements for shipping new supplies from countries other than Australia and New Zealand would have to be made with the shipping companies.
The secretary for commerce, industry and co-operatives, GM Singh, said the chambers of commerce were discussing both an immediate solution to the problem posed by the dock strike, and a long-term solution to the whole problem of dependency on supplies from Australia and New Zealand.
Major importers in Fiji said they may have to start air freighting goods soon.
The managing director of Lami Shopping Centre Ltd, Abdul Rahiman, said that most of his supplies came from New Zealand and Australia, but he did get garlic and tinned foods, from Taiwan, and onions from California.
He said he had well over $15,000 tied up in cargo aboard ships which were not off loaded at Suva port, including $5000 worth of evaporated milk.
His company was already air freighting potatoes, onions, and apples from New Zealand through their agent in Suva to alleviate the shortage.
Morris Hedstrom's general manager John Cheshire said mutton and lamb were likely to be short supply within the next few days.
A spokesman for Fong Hoon Ltd said $14,000 worth of the company's goods were in danger of being "dumped somewhere in the Pacific".
He said some of his products had been taken to Apia and some had been returned to Sydney.
One ship load was still waiting at Suva Harbour to be unloaded, he said.
The shipping agency had asked the company to surrender its bill of landing and sign an undertaking that it would pay $90 a ton to get the goods back once the strike was over.
Some other goods were being air freighted.
Air Pacific reported there had been a slight increase in the freight it carried on its BAC111 jets from Auckland since the strike began.
But the airline was unable to offer much extra carrying capacity because if a flight had a full load of passengers, then baggage took up almost all the space.