Baber identifies problem in Hamilton
27 January, 2020, 11:33 am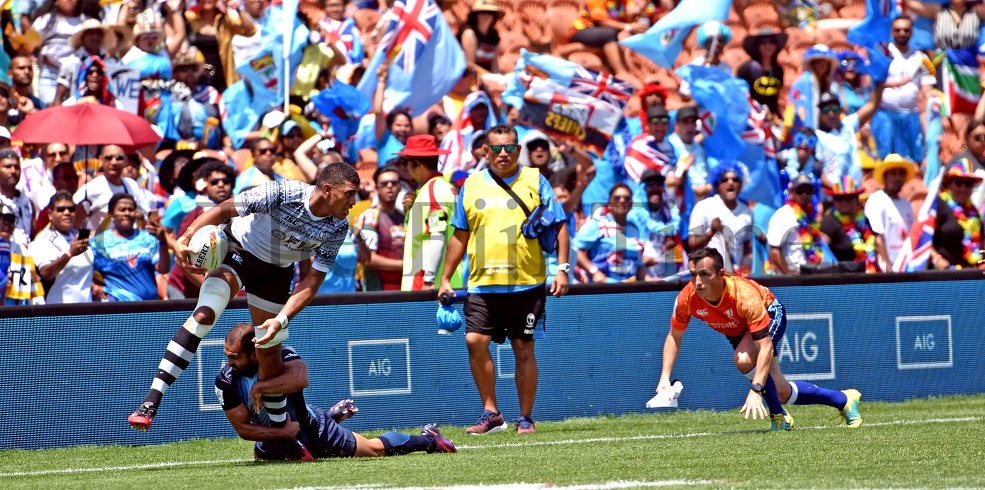 FIJI lacked the punch to remain in the cup contention of the New Zealand 7s in Hamilton which saw Argentina stripping the title from the national side.
Coach Gareth Baber said the national side lacked the composure to maintain consistency yesterday.
Fiji lacked the spark that made it the crowd's anticipated team in the NZ leg in its last pool match against Argentina in the morning.
After riding high from the 19-12 wins against Samoa and Australia on day one, the Gareth Baber-coached side succumbed to a fiery Argentinian pack which ran around them like a pack of pumas.
The Santiago Gomez Cora-coached side hit the Fijians fast and hard in sunny FMG Waikato Stadium from the first whistle.
Skipper Santiago Alvarez scored first in the second minute after collecting a chip kick metres from the grandstand side of the field for their 7-0 lead.
While the shock start in front of thousands of Fijian supporters and sea of blue failed to jolt the champions from sleep, German Schultz intercepted a Fijian off-load pass a minute later and scored the second try.
A minute later prop Matias Osadczuk was at the end of an overlap on the embankment side of the field and 15 metres from the try line in the fifth minute to push his side further 21-0 at halftime.
Fiji struck when match resumed with Sevuloni Mocenacagi scoring our first try on the eighth minute before Vilimoni Botitu made a clean break from the halfway mark a minute later to push Fiji to 10-21 Argentina.
The Pumas crash-landed the high flying Fijians with the last try from Franco Sabato a minute to dead for 26-10 to end Fiji's reign as Hamilton 7s king.
"Argentina was impressive when it went through our pool," Baber said.
"They created problems for us in the first three minutes and we chased the game from there. We had composure to get us back and we broke their lines few times and we allowed them to enjoy that.
"We take full responsibility of what we did on the rugby field. The format was there, we knew what to do when we came here. Unfortunately, we did not have enough to take us through."
Despite Argentina's win, Australia qualified for the semi-finals because of points difference.
Men's semi-finals: England 5 – 10 France, New Zealand 17 – Australia 14.