'Australia will never forget Fiji's willingness'
17 January, 2021, 12:23 pm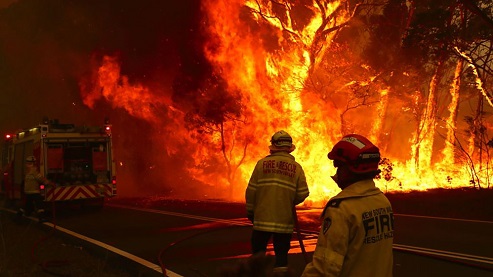 "Australia will never forget Fiji's willingness to support those affected by the bushfires in their time of need."
These were the words of Australian High Commissioner to Fiji, John Feakes on the one-year anniversary of the deployment of members of the Republic of Fiji Military Forces to assist in the recovery efforts following the massive bushfires that ravaged the country last year.
"Fiji and Australia are deeply connected; we are there for each other when things are great and when things get tough. Today we remember Fiji's willingness to help when we were in need and it will not be forgotten," Mr Feakes said.
He said the arrival of the HMAS Adelaide and Australia's swift response to assist Fiji following TC Yasa marked another milestone in the Fiji-Australia partnership.
"The hundreds of men and women of the (HMAS) Adelaide received their call-up only days out from Christmas, yet just like the 'Bula Force', they stepped up and responded for the benefit of the vuvale."