ANOC warns of negative impact of FIFA World Cup proposal on other Olympic sports
26 October, 2021, 6:06 am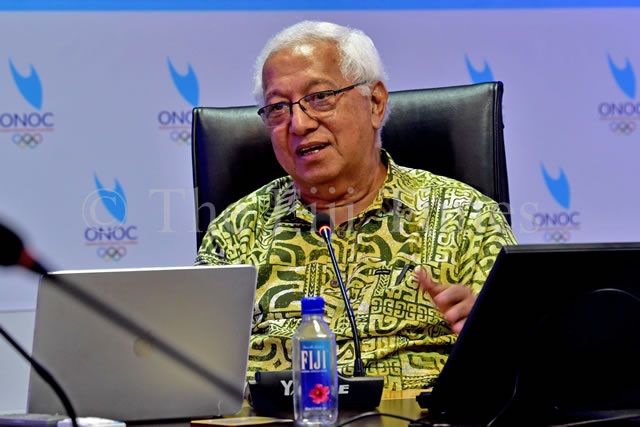 CRETE, 26 OCTOBER 2021 (INSIDE THE GAMES) – The Association of National Olympic Committees (ANOC) has added its voice to the chorus of disapproval directed at FIFA for its controversial proposal to hold the men's World Cup every two years, warning it could "pose a threat to the survival" of other Olympic sports.
Acting ANOC President Dr Robin Mitchell highlighted concerns regarding adding another event to an already-congested global sports calendar, player welfare and the impact on Continental Games and competitions organised by National Olympic Committees.
IOC President Thomas Bach criticised FIFA's proposal, the opposition to which has been led by UEFA, in his speech to the ANOC Executive Council.
Bach and the IOC have publicly stated they are against the move.
"The proposal will increase the congestion on the global sporting calendar, create a negative impact on sports events organised by Member Federations of NOCs as well as regional and Continental Games under authority of NOCs," Dr Mitchell said during the ANOC General Assembly here.
"It will negatively affect footballers' welfare.
"We note the lack of consultation and the IOC has noted its concerns, in particular regarding the lack of solidarity and respect of other sports."
Association of National Olympic Committees of Africa (ANOCA) President and ANOC vice-president Mustapha Berraf also gave a strongly-worded statement in which he claimed FIFA's plan "risks having serious consequences for world sport".
The body governing football in Berraf's continent, the Confederation of African Football, has backed moving the men's World Cup to a biennial cycle.
"This prospect will have extremely negative effects, first relegating magnificent sports to the background of magnificent sports, then, of widening the gap which exists with the competitions of the women, thus nullifying all the efforts spent on equality," Berraf said.
"Professional footballers are not robots.
"There are other goals and objectives other than obtaining additional financial resources."
The FIFA Council this week approved a global summit on the international calendar – and principally the proposal to stage World Cups every two years – on December 20.
FIFA President Gianni Infantino, who has championed the plans, claimed to be "confident" that a consensus can be reached at the event, but it will not be an Extraordinary Congress, which would have had the power to enact a new calendar.
It had been expected the proposal would be put to a vote at the Congress.