All-out brawl in the hood – Residents criticise response time
15 August, 2022, 10:00 am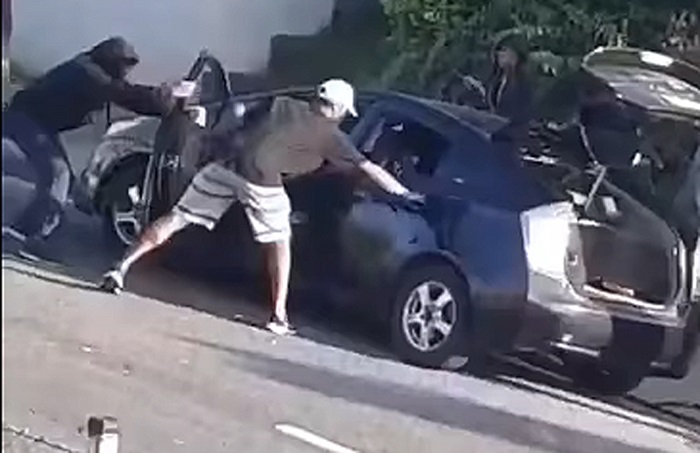 Residents of Raiwai have criticised the police response time to a brawl between a group of men on one of its main streets yesterday.
A woman, who declined to be named, fearing her safety, said the incident happened a stone's throw from the Raiwaqa Police Station on Suva's Grantham Rd.
"I ran out on the street when I heard this loud bang on the street and saw this group of men storming a black car with so much rage and they started breaking everything in it and assaulting another man," the woman, in her 50s, said.
"I was really terrified and called Raiwaqa Police Station, only to be told there was no vehicle available.
"The policewoman who answered my call asked where the brawl was happening.
"I told her just come out of the station, look up the road, that's where the brawl is happening, it was happening close to the police station."
She said three or four vehicles filled with police officers arrived at the scene about 15 minutes later.
"Just last month the same thing happened on MacFarlane Rd and today (yesterday) along Nairai Rd, this is concerning," she said.
"It is even sadder that children and women witnessed this horrific incident, vulgar words being spewed and the violence was horrific."
Taxidrivers in the area, who also declined to be named, said they were also concerned about the police response.
"They said no vehicle, but there were three vehicles parked there," one claimed.
Police have not responded to the residents' concerns, but Police Chief Operations Officer ACP Abdul Khan said investigators are pursuing some leads. He said investigation was in its initial stages.
"We can confirm that a group of youths from Nabua allegedly had the intention of confronting and instigating violence against a group of youths from Raiwai," he said.
"The Nabua youths who were allegedly armed turned up to the scene with the intention of instigating a fight because they were angry about an incident that transpired during a gathering the night before.
"The group were, however, outnumbered and fled the scene in another vehicle which was later found abandoned in Nabua.
"Teams of officers from the Southern and Central divisions pursued the getaway vehicle, while officers at the Raiwaqa Police Station responded when backup from the K9 and Police Special Response Unit had arrived."