A-G hints financial assistance through FNPF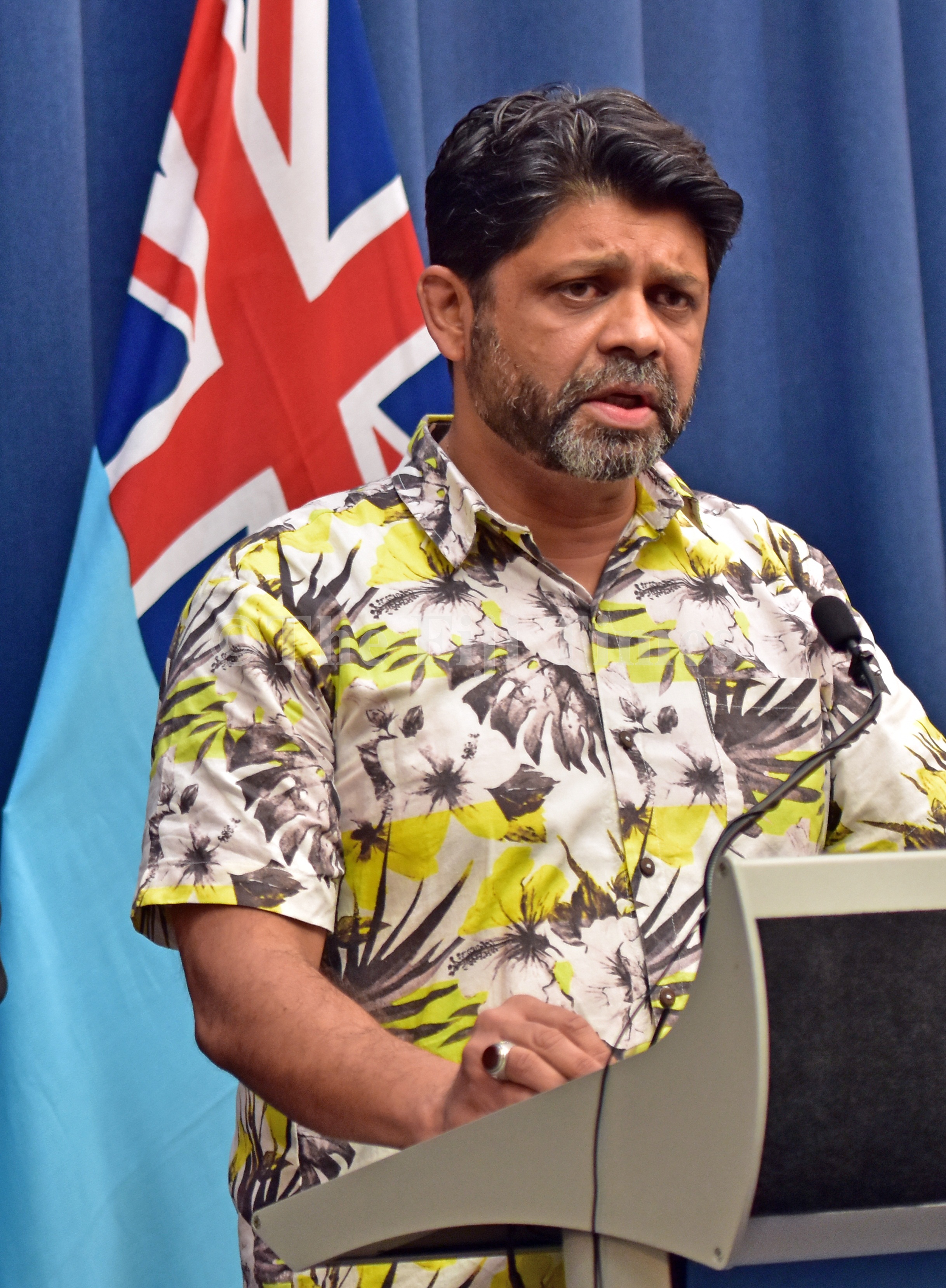 FIJIANS affected by the COVID-19 pandemic in the country should look forward to some form of financial assistance through the Fiji National Provident Fund (FNPF).
Attorney-General and Economy Minister Aiyaz Sayed-Khaiyum hinted this during a press conference on Government's response to the COVID-19 pandemic this week.
Mr Sayed-Khaiyum said they had to cater for different types of scenarios in the supplementary COVID-19 response budget that would be delivered today.
"The most obvious one is to be able to work with FNPF as to how we can have some form of relief by way of access to finances for those people who are no longer employed or will not be employed at least for a period of time," Mr Sayed-Khaiyum said.
"There are two categories of people that we see. One, of course, are those people employed in the confined area and if those businesses they work in or those organisations they work in can no longer go to work, that's one category of people.
"The other categories of people are those people for example in the tourism sector or related not just in hotels but like tour operators, etc.
"They have to be dealt with differently because you can of course have in a confined area, hopefully everybody follows the directives that have been given so if and when the Ministry of
Health tells us that the situation is under control and for example, if the confinement period ends and it's lifted, then that's a different scenario and those people can go back to work.
"But if they can't go back to work, obviously they still have to stay away from work for a long period of time.
"How we deal with them is different to perhaps those people who will be out of work or have one day in a week work for a long period of time."
He said they were also looking at people in the informal sectors. "We need to know how to deal with them in a manner that is sustainable.
"Nobody knows at this point in time how long this COVID-19 lockdown throughout the world will continue for." Meanwhile, Australia and New Zealand recently announced packages to help their citizens
cope with the impacts of the global COVID-19 pandemic.
The NZ government's COVID- 19 economic support package is worth $12.1 billion, almost half of which covers immediate wage subsidies for businesses affected by the COVID-19 pandemic.
The package also includes sick leave subsidies, an aviation support package, a huge boost for the health sector and some tax relief changes.
Australian Prime Minister Scott Morrison also recently announced a $189 billion package to keep Australians in work and businesses in business.
The Australian Banking Association has also announced a six-month loan repayment holiday for small businesses affected by COVID-19 but not home borrowers.
The NZ government also announced this week that retail banks have agreed to provide a mortgage repayment holiday scheme for New Zealanders whose incomes were affected by COVID-19.