A dad's perseverance – For the sake of his girls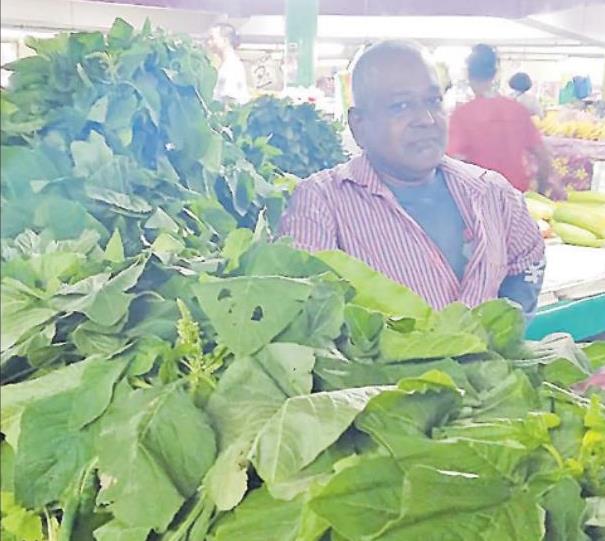 Ram Surat considers educating his daughters his life's greatest achievement.
The 59-year-old father-of-two, whose whole life has revolved around growing and selling vegetables, gauges his successes by how well he has been able to ensure his daughters receive the best education possible.
Living in the Sigatoka Valley was one of the things that motivated Surat early in life.
He says he was taught by his father after leaving school at Class 6 as a result of family financial problems that if you dropped out of school, you had an obligation to help your parents on the farm to support the education of your younger siblings.
"I'm the fourth child in our family of eight, and because we don't have too much land in the valley, I moved to Suva in search of work," Surat says.
Unfortunately, he couldn't find any so he decided to seek help from a vendor at the Suva market who was also from Sigatoka.
"He gave me a job at his table selling vegetables," Surat says.
"I did this for 15 years, earning myself $60 a week."
"But always at the top of my list of things to do was to work hard, find myself a place to stay and find a wife to help me." "Rent was easy then because everything else was cheaper than what it is today," he says.
After six years of selling vegetables, Surat saved enough to build a house In the meantime, he rented a house at 8 Miles, Nasinu for which he paid a monthly rent of $100.
By then he had found a life partner and married her.
The next step was taking up a stall at the market to sell fruits and vegetables.
"We lived together with my mother-in-law which was a blessing for us as we looked after her."
Surat has two daughters.
He was able to fund all the fees for one of them so she could study in New Zealand. Now, she is married and is a professional nurse living in Australia. "My second daughter has finished high school too and is a teacher," he says with pride.
"Both my daughters are married.
"And I'm glad that both of them have done well. It's been my dream to educate them so that they wouldn't have to be like me who only went up to Class 6.
"I'm happy that they've made it from the fruits of my hard work and sweat."
"Now, I can focus on what I earn from the market so I can enjoy life with my wife."