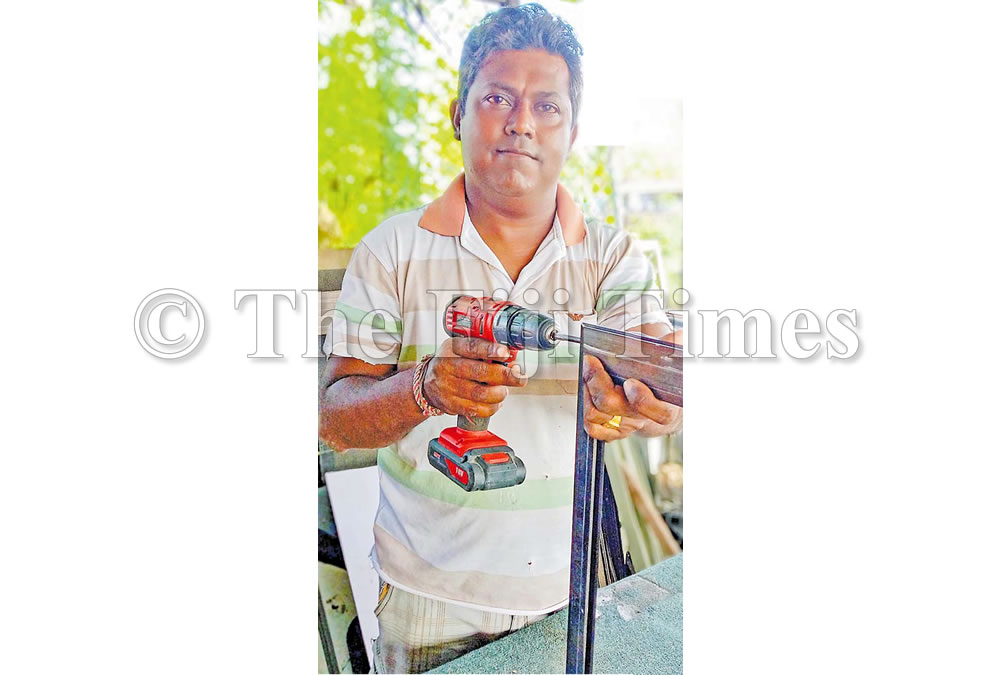 After his elder brother passed away, Sushil Bhan had no choice but to take over the business he had started to sustain his family.
The Nadera resident studied automotive engineering at the Rishikul Vocational Centre but gave up his garage dream to take over the aluminum joinery works that his brother left behind in 2006.
Mr Bhan said he was glad he did because the aluminum joinery works turned out to be a huge blessing for the family.
"The business would have died if I had not taken over operations," the 44-yearold Ratu Dovi Rd resident said.
"My elder brother, Sunil Bhan, taught me how to do aluminum joinery works.
He taught me everything I know and I learnt how to do all types of aluminum works."
Mr Bhan is forever grateful to his brother being the proud owner of a business with two employees.
"Because of him, I do not have to work for someone else, I am my own boss."
Mr Bhan said one of the important lessons he learnt about the trade was that hard work and commitment were key ingredients for success.
"Without hard work and commitment, you will never achieve success. It is very important that you continue to strive towards achieving your daily, weekly, and monthly goals.
"Even if you are the owner, you still have to work hard. Some people think that owners don't do work and that is only true for very successful and very big businessmen. It's OK for them not to work because they can afford to have workers to do the job for them.
"But small businessmen like me have to work to keep the business going. Time management is also an important factor no matter what you do. May be this is the reason why businessmen always carry diaries with them so that they can do all their work on allocated days within a certain timeframe."
Mr Bhan said business at the moment was slow.
"It's hard to find work now because most of the people are jobless due to the COVID-19 pandemic. People are feeling it everywhere because many don't have money to spend. For me on some days there are no jobs at all."
Mr Bhan said before COVID-19 he had no shortage of customers and even since the pandemic struck he had to go around with his boys searching for jobs.
He said because of the huge downturn in business, his wife Karishma has been forced to sell cooked food.
"She started selling food when my business went down during this second wave.
"Some days I just help her do deliveries. COVID-19 has hit us badly and we hope the pandemic would end soon."
Mr Bhan said he had four children and hoped one of them would take over the business when he retired.
"Someone has to take over when I am unable to do the work I am doing now. That's why I want my children to do their studies in trade fields."
Mr Bhan said it was important for parents to keep motivating their children.
"We should identify areas in which they excel in and encourage them.
Who knows, with those skills your child could become a very successful person one day."