'$90 not enough'
6 October, 2018, 11:24 am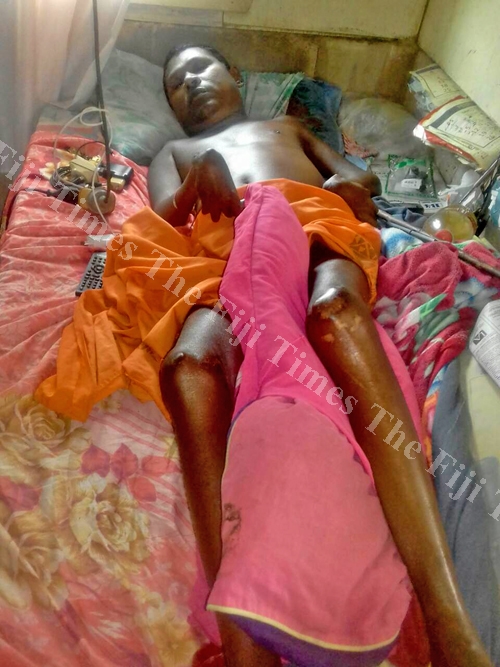 NAND Kumar of Barara settlement in Sigatoka has finally received the disability allowance he was promised six months ago.
The 48-year-old has been bedridden for the past twenty years as a result of an injury.
Mr Kumar claimed that a senior government official from the Ministry of Women, Children and Poverty Alleviation had visited his home in April this year and after seeing his situation, the official offered to assist him access the disability allowance.
However, he said, he was frustrated because months later there was still no assistance.
"I gave up on this kind of attitude from people. They came to my home in April, took photos and I shared with them what I was going through. I was promised that I will be helped instantly, but nothing came until this month.
"After I raised my issue with the media then they came to donate one wheelchair last month and then last week they finally gave the $90 monthly allowance," he added.
Adding to his situation, Mr Nand said what made it worse was their home was situated on a flood prone area just near the Sigatoka River.
His younger brother, 38-yearold Dinend Kumar, said $90 wasn't enough for a person with disability.
"I've been looking after my brother for the past eight years and I know the expenses of looking after someone in that situation. What can he do with $90? The cost of living is getting high," Mr Kumar said.
Permanent secretary for Ministry of Women, Children and Poverty Alleviation, Dr Josefa Koroivueta said: "That $90 is what we give for those that qualify for the disability allowance, but we can look at the other needs, that is simply go to other departments on his behalf."