$7k assistance towards students
22 January, 2021, 12:15 am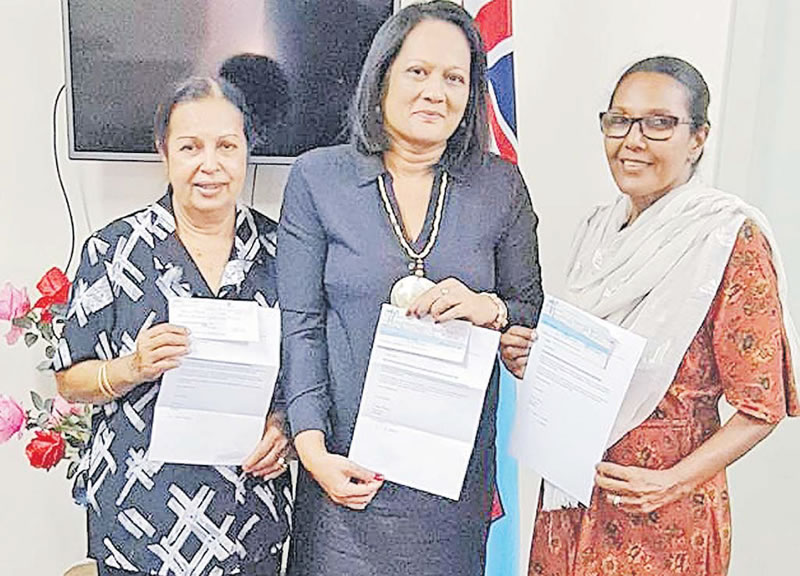 To assist the students in the North affected by Severe Tropical Cyclone Yasa, the Ahmadiyya Muslim Women's Movement and the Ahmadiyya Anjuman Ishaat-i-Islam (Lahore/Fiji) Society gave a cheque of $7000 to the Minister for Education Rosy Akbar.
The organisation collectively presented the cheque to the minister earlier on Monday.
The secretary for the organisations, Nasra Khan, said their members generously contributed towards the donation.
"We would like to assist students, parents and the communities affected by STC Yasa," she said.
Ms Akbar thanked the society for its support.
"We are grateful to the society for their support and would like to thank its members for having the interest of our children at heart.
"We are indeed overwhelmed with this generosity and will use the funds to assist students affected by STC Yasa".
The Education Ministry said it would continue to provide equitable quality education to all Fijians.