$5m bonus payout
25 September, 2020, 11:15 pm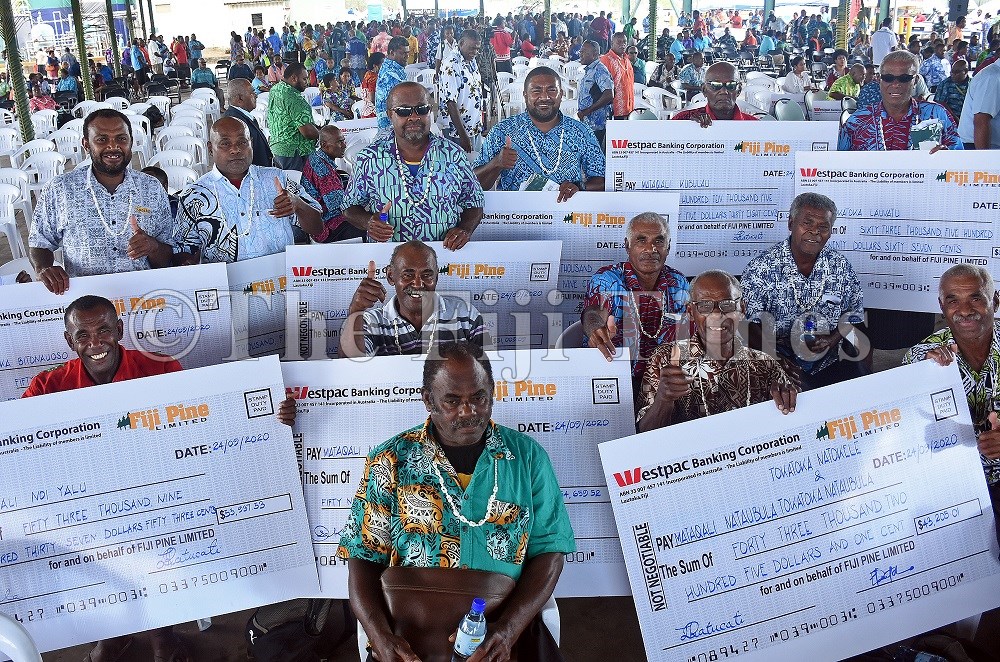 Twenty landowning units received $5 million in lease security bonus payments at the Tropik Woods head office in Drasa, Lautoka yesterday.
Officiating at the event, Prime Minister Voreqe Bainimarama said the payment could not have come at a better time.
"To our landowners, I know that this year you need these bonus payments more than ever," the PM said.
"Many of your family members, once gainfully employed in our hospitality and tourism sector, have lost their jobs or seen their hours reduced.
"That's why, despite the enormous challenges that the industry is facing, we will not let you down."
Mr Bainimarama said 30 per cent of the bonuses would be paid through the equal distribution mechanism while the remaining 70 per cent would be paid by way of income-generating and community-building projects.
He told landowners that the Fiji Pine Group has paid out a total of $24.1 million in lease security bonus payments over the years — "a remarkable return on landholder's investment, an investment that has now proven steady even in the most difficult times".
Mr Bainimarama said that 25,000 pine landowners relied on Fiji's pine industry through the land that they leased.