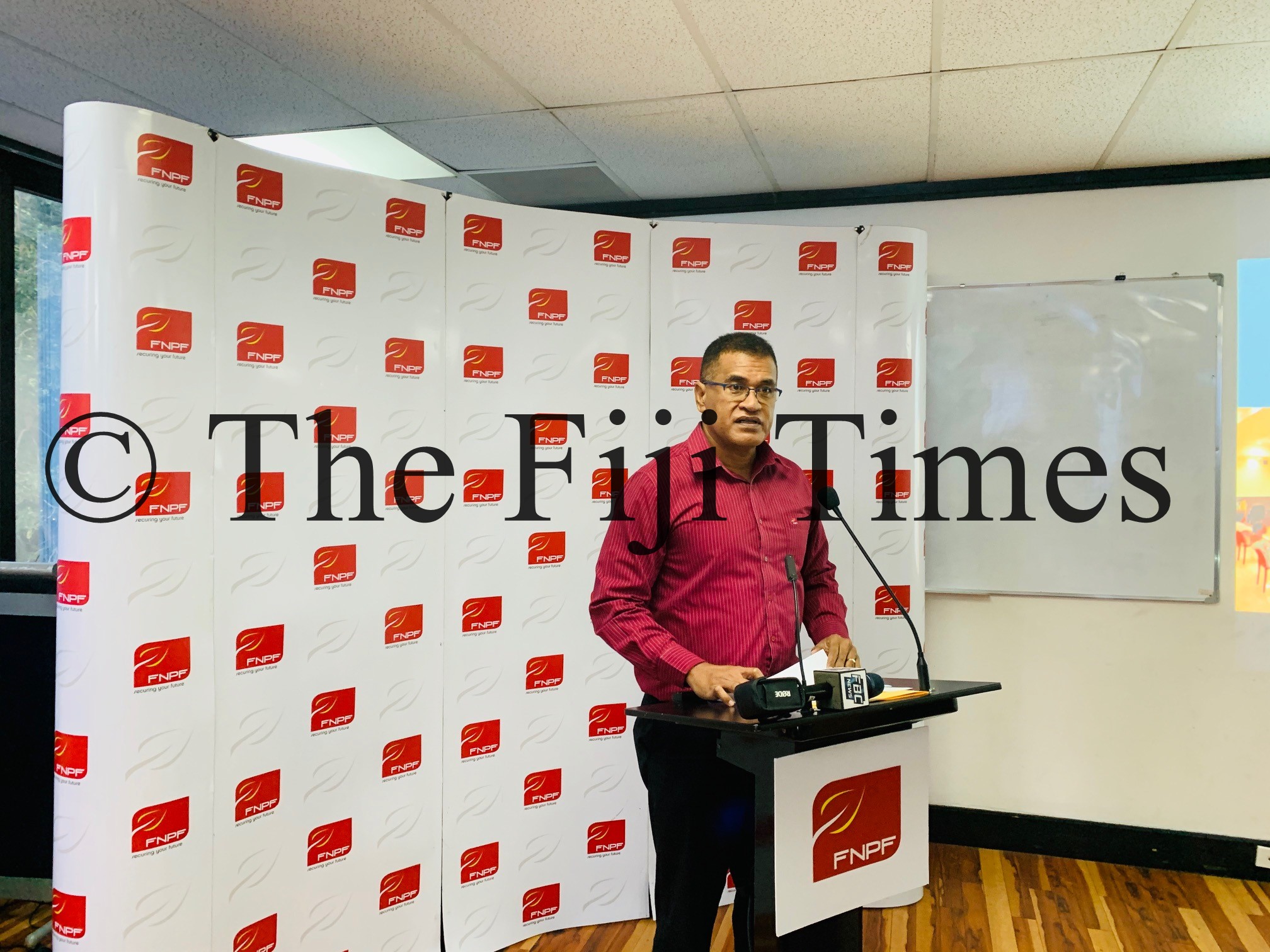 A total of $52.1 million has been paid out by the Fiji National Provident Fund in regards to the COVID-19 Withdrawal Assistance to 82,850 members.
At a press conference yesterday fund CEO Jaoji Koroi during a press conference yesterday, said the fund had received a total of 90,487 applications.
He said FNPF paid a total of $45.1m while the Government gave a top up of $7m.
"FNFP in terms of its design and policy allow members to withdraw during their times of need, all these withdrawals are made from their general account which is roughly 30 per cent of their total balances," he said.
"Phase one withdrawals was conducted during the lockdowns, restrictions which affected the members and you had the wider coverage.
"It applied to those members that had lost their working hours, reduced pay affected by the lockdown and so on."
The fund will be rolling out phase two of its COVID-19 Withdrawal Assistance which, according to Mr Koroi, was only for those who have been unemployed or have totally lost their jobs.
"Phase two things are getting a bit clearer and businesses are now getting time to think business strategy.
"Example for tourism, initially they were thinking maybe tourism can start later this year but we all know the reality now so they have to take sometimes drastic decisions in terms of letting the members or their workers go as we have seen the case with Fiji Airways," he said.
Mr Koroi added the processing of phase one applications would be completed and paid out by today.
"There are three categories of phase two, as I have mentioned earlier it is really to assist members who are unemployed or will be losing their employment.
"In terms of policy contacts I think it's very important to understand this as we all know, COVID-19 has displaced a lot of our FNPF members from their work-place and of course our heart goes out to them and we understand the difficulties that they all going through," he said.
He said the second phase had three categories and it would assist members who were still unemployed.
These were those members who had applied in Phase 1 and were still unemployed or had become unemployed and those who had not applied in Phase 1 but were now unemployed.
(Editor's note: This article was published in The Fiji Times on Wednesday, June 3, 2020)