10 years in jail for 'smiling' rapist on trial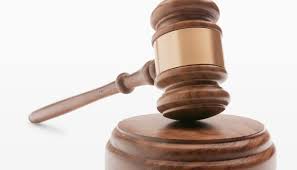 "I noticed that you were smiling when your counsel was vigorously cross examining the victim which did not suggest any regret or remorse on your part."
These were the words of High Court judge Justice Sunil Sharma while jailing a man for 10 years on a rape charge in Lautoka.
Kamal Kapoor was an employee of the Ministry of Health on July 13, 2017 when he committed the offence.
The victim was a cleaner at the construction site and Kapoor, who was 50 years old at the time, was overseeing the construction work of the multi-million dollar Ba Hospital where the offence took place.
"There is some degree of planning by the accused," Justice Sharma said.
"The accused had used lunch hour to his advantage when all the workers were on their lunch break.
"Rape not only affects the integrity of a victim but violates the human dignity, leaving lifelong scars of psychological devastation, bringing about a sense of self-blame and hopelessness which does not heal easily even long after the physical injuries have healed.
"You cannot be forgiven for what you have done to the victim.
Mr Kapoor was jailed for 10 years 11 months and 15 days with a non-parole period of nine years.