Women take on leadership roles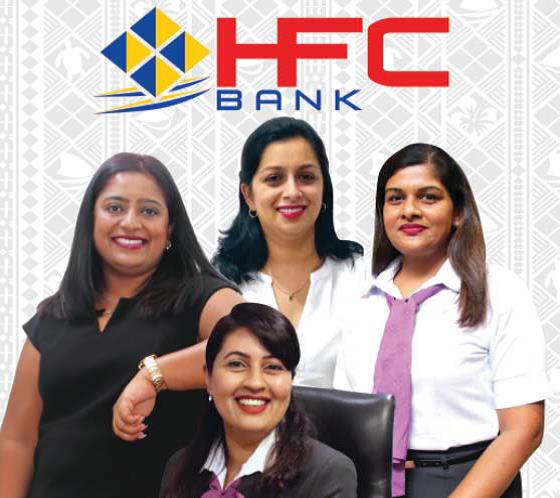 HFC Bank has made four new appointments to head the bank's corporate banking division.
According to a statement from the bank, it was the first in Fiji to have an "all women" corporate leadership.
The bank appointed Umesh Prasad to head of treasury and corporate services, Vandhana Sharma to head of corporate banking West, Shilpa Jogia as the corporate manager Suva and Devika Prakash as the corporate manager Suva.
According to the statement, Ms Prasad was a seasoned banker having worked in the banking industry for over 15 years.
She had worked in senior roles at the Westpac bank, Colonial National Bank and ANZ Bank, with offshore experience as head of treasury at ANZ Bank, Vanuatu.
The HFC stated through her role, she was actively involved  with business clients and across market developments domestically and globally.
Ms Sharma had a far-reaching career in business banking with over 18 years of experience.
She was said to have been with the ANZ Bank for 15 years  where she worked up to the role of senior manager in commercial banking.
Ms Jogia had over 15 years of experience with HFC Bank, working in retail banking and progressively making her mark in business banking to heading the bank's corporate segment in Suva.
Ms Prakash had over 10 years of banking industry experience with the ANZ Bank and was well-versed with finance and business banking.
The HFC stated she was passionate about her role with the bank and eager to mentor young women who were striving to climb the corporate ladder.
The team managed large institutions and corporate customers for their overall banking relationships and requirements, the statement read.
HFC Bank CEO Rakesh Ram said they were extremely proud of their women leaders' achievements.
He added they were grateful that as Fiji's only local commercial bank, they were leading the way in recognising their women in top leadership roles, which had traditionally always been dominated by males.
"HFC Bank fosters a fair and strong working environment for employees through its gender diversity and equal opportunity and these appointments validate our commitment to show the way," said Mr Ram.
The bank stated it invested in its women through actionable initiatives to improve their trajectory and advancement.
Its diversity strategy and Women in Leadership program provided opportunities for structured training, robust mentorship, business networking and leadership development.
"HFC Bank takes women's leadership and growth very seriously and I am happy to see that there has been a quantifiable increase in women leadership, including executive leadership positions," said Mr Ram.
The bank stated it was steadily growing its corporate banking segment with over 50 per cent of its portfolio now in corporate and commercial banking.