Samusamuvodre inks deal with USA club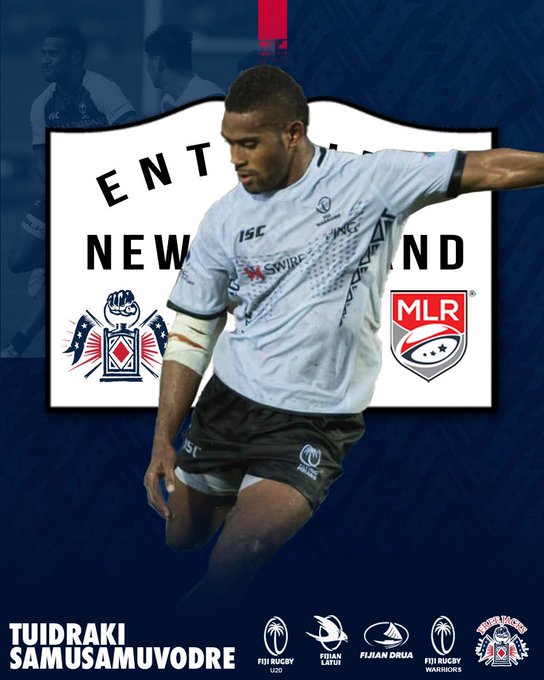 Former national Under-20 and Fiji Warriors captain Tuidraki Samusamuvodre has signed or the New England Free Jacks side for the 2021 Major League Rugby in the USA.
The backline player was also part of the Flying Fijians at the 2020 Autumn Nations Cup.
"I'm delighted to be joining the New England Free Jacks and very much looking forward to playing in the MLR," commented Tuidraki. "It's a fantastic set up here with top level Coaches and facilities. There's a real excitement around the place and I want to add to the squad and show what I can do on the field. I can't wait to get started," he said in a statement released by the club.
The 23-year-old, 5'9" 190lbs out-half was born and raised in Nadi, Fiji.
Samusamuvodre attended Ratu Navula College, majoring in Applied Sciences and Technology. In 2019, Tuidraki joined the Fijian Warriors where he helped the team become Pacific Rugby Challenge Champions.
In 2020, Samusamuvodre captained the Warriors at the Pacific Rugby Challenge and was selected to represent the Flying Fijians squad at the 2020 Autum Nations Cup.
Samusamuvodre has the ability to play across the backline, making him a dynamic and versatile addition to the Free Jacks roster for the 2021 Season.
Samusamuvodre arrived in New England this week and will join the Free Jacks squad following mandatory quarantine period.