Ratu Naiqama, Bulitavu back in race for 2018 polls under SODELPA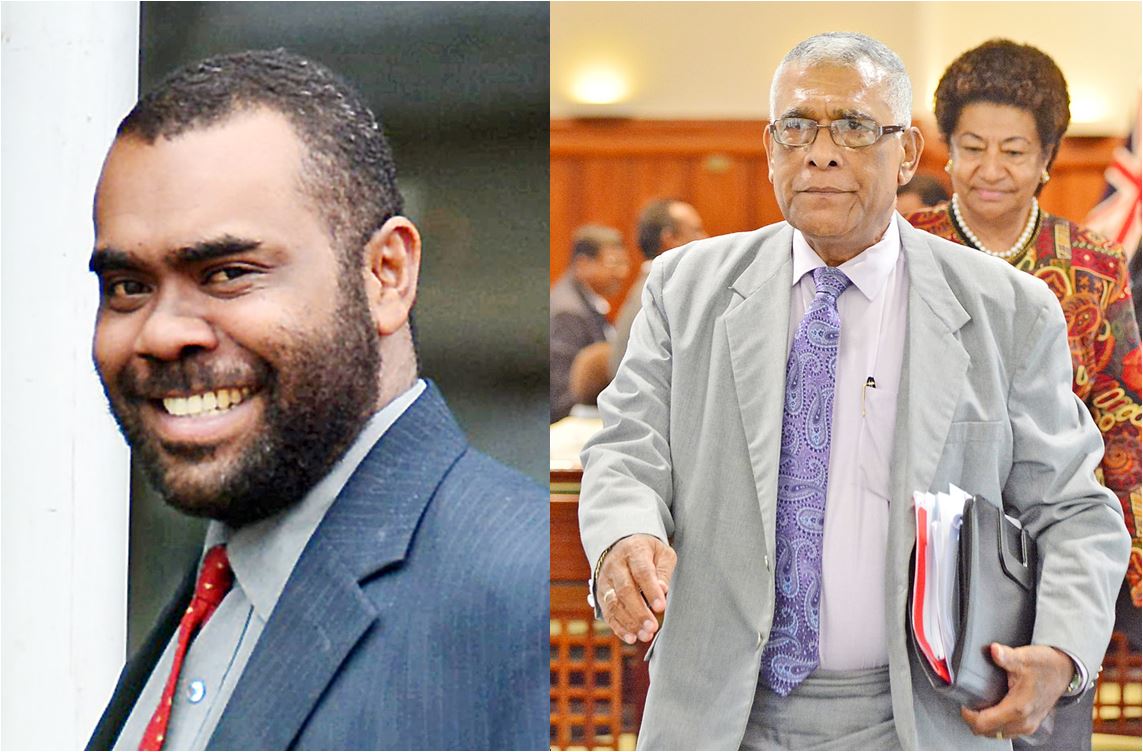 TUI Cakau Ratu Naiqama Lalabalavu and former member of Parliament Mosese Bulitavu are back in the race for next month's general election.
This was after their names were today announced as provisional candidates for the Social Democratic Liberal Party (SODELPA) in the upcoming polls.
Ratu Naiqama,who is currently the SODELPA president, had earlier indicated that he would be retiring from politics and his son, Ratu Atonio Lalabalavu would take over from him.
However, SODELPA leader Sitiveni Rabuka said Ratu Naiqama was an asset to the party and his return would have a lot of impact for the party in the 2018 General Election.
Mr Bulitavu was earlier convicted of sedition charges, but was set free following a judgment by the High Court judge Justice Vinsent Perera ruling that there was a miscarriage of justice in the matter and ordered that Mr Bulitavu's conviction and sentence be set aside.
SODELPA announced their last four provisional candidates this afternoon, taking the total to 51 provisional candidates' altogether.

SODELPA provisional line up
1. Sitiveni Rabuka
2. Ro Teimumu Kepa
3. Salote Radrodro
4. Aseri Radrodro
5. Jese Saukuru
6. Nacanieli Waka
7. Adi Meretui Ratunabuabua
8. Ratu Atonio Lalabalavu
9. Niko Nawaikula
10. Simione Rasova
11. Dr Mere Samisoni
12. Anare Jale
13. Albert Wise
14. Inia Qereqeretabua
15. Peceli Vosanibola
16. Mosese Bulitavu
17. Ratu Tevita Niumataiwalu
18. Adi Narayan
19. Arvin Deo Singh
20. Ezekiel Sharma
21. George Shiu Raj
22. Jone Kata
23. Inosi Kuridrani
24. Viliame Gavoka
25. Peceli Rinakama
26. Ro Kiniviliame Kiliraki
27. Ratu Suliano Matanitobua
28. Beranado Daveta
29. Jope Koroisavou
30. Pio Tabaiwalu
31. Ropate Ligairi
32. Kitione Vuataki
33. Lynda Tabuya
34. Ro Filipe Tuisawau
35. Simione Drole
36. Josefa Dulakiverata
37. Uraia Salababa
38. Malakai Nalawa
39. Tanya Waqanika
40. Adi Litia Qionibaravi
41. Ratu Isoa Tikoca
42. Ratu Jone Seniloli.
43. Opetaia Ravai
44. Iowane Nawaikula
45. Mitieli Bulanauca
46. Joape Kuinikoro
47. Ratu Naiqama Lalabalavu
48. Arvind Deo Singh
49. Mikaele Leawere
50. Pauliasi Niumataiwalu
51. Esrom Yosef Immanu'el (Isiromi Bayameyame)