Letters to the Editor – Wednesday, August 17, 2022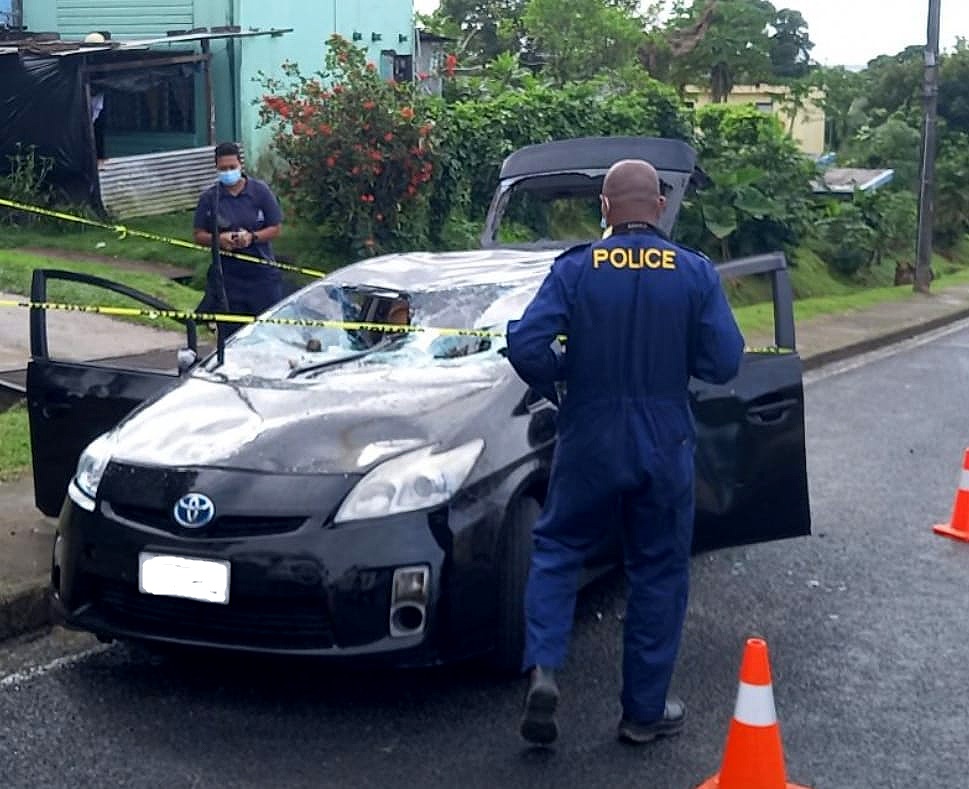 Raiwai brawl
The recent brawl involving youths in Raiwai is indeed an eyesore and is certainly raising a lot of eyebrows.
What baffles me is the habit of blaming the police or any other relevant authorities that tries to calm the situation.
In my view, playing this blame game that I consider as cheap will never solve this issue.
Parents and guardians of these youths must be questioned without doubt.
Negligence of parental roles and responsibilities seems to be doing the damage.
I urge parents and guardians to tighten up the situation in terms of instilling discipline at homes and monitoring the whereabouts of children.
Our responsibility as parents and guardians must reflect clearly so that youths become productive, fruitful and true citizens of this nation.
Guide them well.
Kerekere.
Naveen Dutt, Nausori
Journalistic integrity
The editor-in-chief of The Fiji Times Fred Wesley pointed out "the newspaper always strived to disseminate information that was accurate, fair and balanced" (FT 16/8).
Readers recognise that.
Hence the popularity of the paper even in remote isolated rural communities (see article on Wesley's visit to Nadavaci in Cakaudrove FT 16/8).
The same, of course, can't be said of the newspaper's detractors.
Some of who would prefer that the paper was a cheerleader of the ruling party as is the case in some regimes.
That clearly has not been The Fiji Times' style of journalism.
We applaud it for that.
Rajend Naidu, Sydney, Australia
Villagers' effort to read the Times daily!
One can imagine the joy on the faces of villagers of Nadavaci, which is located in Natewa, Cakaudrove, when The Fiji Times editor-in-chief, Fred Wesley, visited the village last week!
Via Serafina Silaitoga's piece titled 'Wesley overwhelmed by villager's effort to read daily' (FT 16/08), Wesley shared that he was overwhelmed by the response from the villagers who made an effort to get to Nadavaci to read The Fiji Times daily.
I'm glad The Fiji Times is reaching out to rural-based Fijians, offering them a quality, credible, well-written and designed product daily, ensuring they are not left out in the greater scheme of things.
I was touched by the story as these villagers walk for miles to read The Fiji Times and stay abreast with developments and news around the country.
According to the librarian, Lote Saro, people of all ages read the newspaper to improve their reading and English.
He added that senior citizens and retired workers occupied the room daily to read The Fiji Times.
Wesley, while on his northern tour, has seen and experienced first-hand the northerners' love for the trusted brand.
Thank you Wesley for taking out time to be with the villagers who have The Fiji Times at heart!
A beautiful piece thanks to Serafina!
Rajnesh Ishwar Lingam, Nadawa, Nasinu
Constructive debate
Not that I am a fan of any particular of them but when will politicians who are firing words at each other come face to face for constructive debate on national issues?
As witnessed in other democracies, this is a norm in the lead-up election period so why not in a democratic country like Fiji?
We have had so many changes relating to elections, has there been any changes to this as well?
If not, can we have an end to this nonsense of political leaders regularly saying things about each other when the mentioned person is not present?
Mohammed Imraz Janif, Natabua, Lautoka
Unforgettable experience
Coming back with a bronze medal is even more special and even akin to a miracle,
given what we hear about the whole experience.
If it is really or partially true, then something,
must be done, before they go to the next tournament.
I hope it's all hearsay,
that oh so unforgettable experience and not as really true as they say.
Edward Blakelock, Admiral Circle, Pacific Harbour
Anti-litter campaign
Most people don't take littering seriously as day-in day-out they are seen tossing rubbish indiscriminately.
Unless they changed their behaviour and acted responsibly, our streets would remain littered and unsightly.
Municipal councils will continue encountering and clearing the trash left behind by people who have no regard for environmental health and cleanliness.
To arrest the problem, only option was to denounce the irresponsible behaviour in the first place.
This would need the town and city councils to come hard on the culprits.
Ask offenders to pick the rubbish or face the consequences.
I mean they have to take a sensible approach to make the system effective.
Regardless of the campaign used, it is important to consider how to ensure it is both sustained over a long period of time and maintained on a regular basis to remind people of the correct behaviour.
A campaign without any follow up makes it difficult to achieve anything.
We have come a long since townships were established, but unfortunately, we are no better than what it was before.
I hope someone is listening to what I am saying.
Suresh Chand, Nadi
General election
Respectfully, in my humble and sincere view, it appears our 2022 General Election are headed for a real bumpy ride.
Belittling, name calling and downgrading the Opposition appears to be the acceptable norm.
Politics does not need to get messy.
Vuvale respect for each other is more meaningful, and acceptable.
Statesmanship, is earned – never given.
My preference is for some real mature civility as the better way forward.
Or do I get to stand corrected?
Am just thinking out loud for the benefit of all voters concerned.
We are supposed to be better people, aren't we?
Ronnie Chang, Martintar, Nadi
Climate change
The Minister for Agriculture and Environment, Dr Mahendra Reddy's announcement of relocation of villages on effect of climate change (FT 14/8) will be a great relief for the villagers to live safely and peacefully in their homes.
Let's support whatever programs in place we have, to improve the effects of climate change in this ever-global warming climate.
Everyone has a role to play.
Tahir Ali, Hamilton, New Zealand
Wrong reason
Fiji Rugby Union is again in the limelight for the wrong reason.
Sobo, sa rauta mada!
Wise Muavono, Balawa, Lautoka
Numismatic notes
My hearty thanks and appreciation to Raymond Singh of Lautoka for totally agreeing with my opinion (at least on this issue) for once. (FT 13/08)
I just hope and pray that RBF is successful in selling the 88 cents numismatic notes and earn enough revenue to sustain Fiji's economy.
I bet my bottom dollar or rather my 88 cents opinion that this may possibly strengthen the foreign reserves for Fiji.
Only time will tell.
Vinaka!
DINESH KUMAR, Ba
Printed receipt
Can the bus companies please make sure to give printed receipts to the passengers.
What point is there to give blank receipts?
Kirti Patel, Lautoka
Impossible to run from
Destiny is impossible to run from.
Today it's them, tomorrow it may be you.
Dan Urai, Lautoka
Permanent or temporary?
Will we have mayors, or continue with Special Administrators?
We will just have to wait and see, what will be decided for the municipalities.
Will the seemingly permanent be only temporary, or will the temporary really become permanent?
Edward Blakelock, Admiral Circle, Pacific Harbour
COVID protocols
As The Fiji Times reports, "N Korea lifts mask mandate, distancing rules after declaring COVID victory" (FT 14/8) confuses many of us.
Is it safe for us now to celebrate with them?
Let common sense prevail.
Tahir Ali, Hamilton, New Zealand
Critics silenced
All Blacks silence critics!
After round one's loss to the Springboks, the under-fire All Blacks recorded an impressive win in game two.
The All Blacks needed the win not only to silence critics, but also to ease pressure on Ian Foster and Sam Cane.
They buried the 26-10 loss at Mbombela Stadium with a pulsating finish, coming from 23-21 down to score two scintillating tries and record a 35-23 win at Ellis Park in Johannesburg — the spiritual home of South African rugby and a massively intimidating venue for visiting teams.
The All Blacks had to turn their season around after losing the series at home to Ireland and the win lifted their confidence and spirit, heading to a two-test match against Argentina.
The All Blacks were back to their best and should be a force to reckon with.
I salute the boys for the epic win and I commend forwards coach, Jason Ryan, for his input in the team.
The All Blacks silenced their critics with a resounding effort!
Rajnesh Ishwar Lingam, Nadawa, Nasinu
Disabled person
I write this open letter to the Minister for Local Government asking her to investigate the subtle and not so subtle discrimination against disabled people.
First, there does not seem to be a clear cut definition for a disabled person.
Who really is a disabled person?
Does he/she carry a card issued by some government authority or is it left for the organisations providing facilities for the disabled such as a parking lot or an escalator to decide who is a disabled person.
This is a grey area which the Ministry of Local Government must clear or confusion and discrimination will continue.
In my view all those persons who have their limbs amputated or are using walking sticks or using hearing aid or heavy spectacles or using wheelchairs must be classified as disabled persons.
If they drive they must have a clearly marked disabled card to be hung from the rear vision mirror.
Multi-storey buildings to provide lifts or two-way escalators.
A certain shopping complex near Suva has only one-way escalator (going up).
How was this approved?
How will a disabled person come down?
A very thoughtless thing to do.
Human Rights and Anti Discrimination Commission may like to look into this matter as well.
Oh yes, why don't banks and supermarkets provide toilet facilities for their clients?
This is clearly a human rights issue.
Local government must pay attention to this matter.
An urgent response is requested.
Dewan Chand, Donu Place, Namadi Heights, Suva