COVID-19: People forced to change lifestyles; many turn to backyard gardening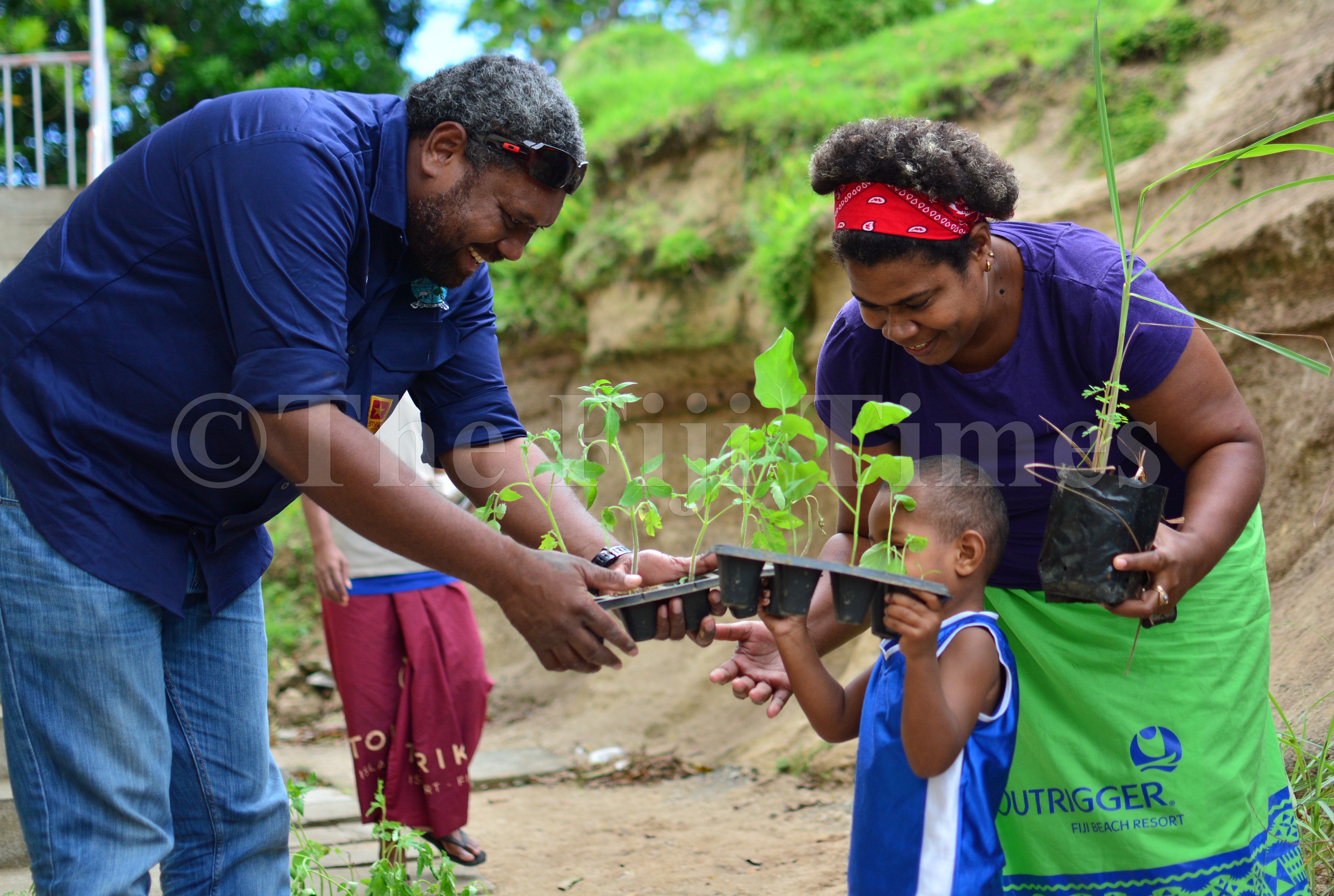 With COVID-19 forcing people to change their lifestyles, many were now turning to backyard gardening and subsistence farming to support their livelihoods.
And Minister for Forests Osea Naiqamu said this had increased the demand for fruit trees like breadfruit, ivi (Tahitian chestnut), tarawau (dracontomelon), kavika (Rose apple), dawa, cumquat, avocado, guava, et cetera.
As such, he said the Ministry of Forestry was continuing its effort to empower communities to establish and raise fruit trees as well as livelihood trees that could generate returns in a shorter time.
Those include Sikeci, Tavola, and even coastal trees like Dilo and Dogo.
"The ministry will purchase seedlings from these communities for establishment in areas requiring food security and rehabilitation. We are collaborating with the Ministry of Agriculture on this," Mr Naiqamu said.
"We are also working with over 150 community nurseries, and plan to establish more."
The Minister noted the official opening of two nursery distribution centres for Rewa and Tailevu last month, saying he could already see a bright future for the communities involved.
"My ministry, in collaboration with the Ministry of Youth and Sports has employed numerous youths to assist in nursery production and tree-planting in the Western Division.
"Collectively, they helped plant over 100,000 trees in the past four months.
"We are also collaborating with the Ministry of Women to actively engage women's groups in establishing nurseries. Materials for building nurseries and training in raising seedlings will be provided to women and youths in both rural and urban areas.
"And, in the midst of the pandemic and with the assistance of the United Nations Development Programme (UNDP), Government is coordinating a "cash for work or cash for tree-planting programme', geared especially towards the workers in the tourism industry who lost their jobs due to COVID-19."
Mr Naiqamu said this program was being facilitated with Conservation International, a civil society organisation that had proven itself with community engagement in conservation initiatives.
He said the new program was additional to the UNDP-coordinated Global Environment Fund Ridge to Reef Project on Reforestation of Degraded Areas.
He added the ministry was actively engaging resource-owners to plant trees in the specifically identified watershed areas.