All political parties 'welcome'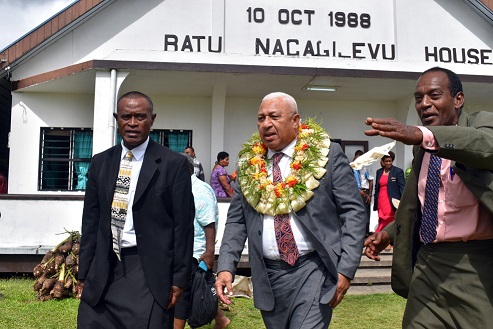 Campaigning in the vanua o Tavuki will not be restricted to "only one political party" as the 2022 General Election looms, says turaga na Vunisalevu na Tui Tavuki Ratu Penioni Nacagilevu.
The three districts of Tavuki, Ravitaki and Sanima come under the vanua o Tavuki which consists of 24 villages.
"I've always reminded my people to open their doors to any political party that wants to campaign in their respective villages," he said.
"We will not prohibit any political party from campaigning in our villages and I will not drag my people into voting for any political party of my liking.
"Some will only allow political parties that have their family members in it.
"I will not allow that because as a good leader, I need to give people the freedom to vote for any political party they want."
Ratu Nacagilevu said people were well aware of Fiji's political landscape.
"There is no need to tell them which political party is good or bad because I believe in them to make the right choice.
"Political parties like SODELPA and The People's Alliance have presented their sevusevu seeking our approval to campaign and I've opened the doors for them.
"The rest of the political parties are welcome to campaign in Tavuki."