A-G: Fiji's debt level projected to increase to $9bn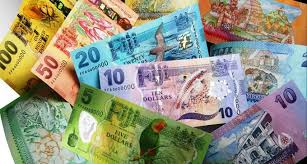 Economy Minister Aiyaz Sayed-Khaiyum says Fiji's deficit for the 2021-2022 financial year was projected at 16.2 per cent of GDP and debt expected to rise to $9 billion or 91.6 per cent of GDP.
However, he said by adopting a very conservative revenue estimation strategy, actual debt could be lower than projected if borders reopened and tourism and other sectors picked up and were much stronger than anticipated.
Mr Sayed-Khaiyum said Government managed to reduce debt by about $700 million in the 2020-2021 financial year by "taking a very conservative revenue estimation strategy".
The A-G said when Government delivered the 2020-2021 budget, it was delivered under a period of great uncertainty, and the budget framework was based on a very conservative revenue projection resulting in a large projected deficit of $2 billion equivalent to 20.2 per cent of the GDP.
He said with the financial year 2020-2021 coming to a close in a few days' time, the fiscal deficit was likely to be around 11.5 per cent of GDP, almost half of the 20.2 per cent budgeted net deficit because revenues were estimated to have over performed and the State had maintained tight control on expenditure.
"With a lower projected deficit of around 11.5 per cent in 2020-2021, government debt is estimated to be around $7.6 billion or 79.2 per cent of GDP as at July 2021," the A-G said.
"This is almost $700 million lower than the earlier projected debt of $8.3 billion or 83.4 per cent of GDP."