Witness takes stand in murder trial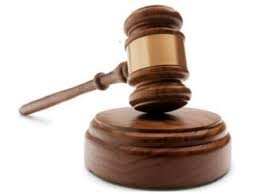 ONE of the State witnesses giving evidence in a murder trial involving a mother accused of murdering her daughter confirmed to court that visual examination of the crime scene had been carried out.
Rozleen Razia Khan is charged with one count of murder and it is alleged she killed her 4-year-old daughter on May 6, 2018 at Kasavu by driving a car into the Rewa River which caused her death.
In trial yesterday before judge Justice Vinsent Perera, State third witness, crime scene investigation unit officer, detective Constable Sakiasi Koroi said he was the officer that was instructed to examine the crime scene at Kasavu.
Mr Koroi said he was the officer who had taken the photographs of the crime scene and confirmed in court that the photography booklet presented in court to him had photographs signed by him.
He also confirmed to court that a fair sketch of the crime scene had been drawn during the investigations and this was also tendered in court.
State's first witness, detective Corporal Susana Yaca, who was the interviewing officer for Ms Khan said the accused had stated in her caution interview statement that she had left her job as a supermarket cashier because her husband had always blamed her for having affairs outside.
Ms Khan stated in her caution interview statement that she had gone to a friend's place in Labasa before the alleged incident and returned to Nausori on May 4, 2018 and when she returned, she and her husband had an argument.
Second State witness, 34-year-old mini-van driver of Kasavu, who was the first person at the crime scene told the court that when he tried pulling Ms Khan into his boat, he could not since the daughter was tied to the accused's waist and both of them were heavy.
The trial continues today.