Whites wait on injured Radrigai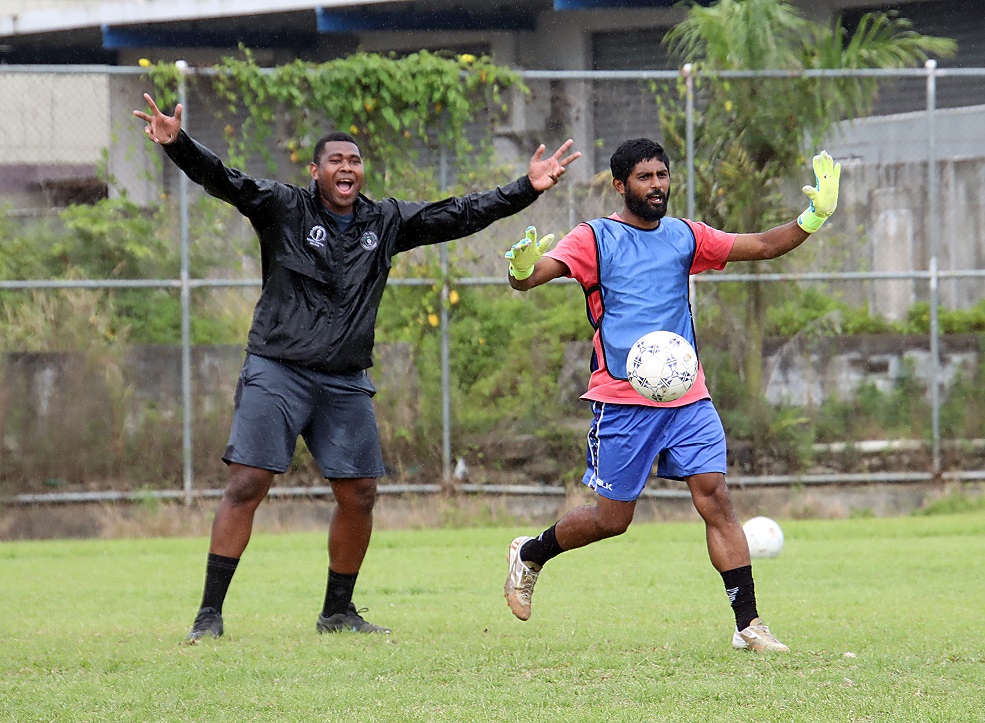 The Suva football side is confident central midfielder Dave Radrigai will be cleared to feature for the Capital City side when the Courts inter District Championship kicks off tomorrow.
Coach Babs Khan said Radrigai had been training with the side and it will be a boost to have him in the team.
"He is one of the best we have in the country and he will surely boost the team if he is cleared. We are quite hopeful that he will be given another chance to prove his worth," Khan said.
Radrigai together with Lautoka's Benaminio Mateinaqara were suspended from all levels of football in February this year due to unacceptable behavior in the national team camp. Radrigai featured for the whites against Rewa in friendlies they played last weekend and according to Khan, he was a standout.
"He dominated the mid-field and that goes to show how important of a player he is to us. It will be good to have him back playing again."
Meanwhile, Khan added the side is looking forward to playing good football in front of home fans.
"It is always good to be playing at home in front of our fans. We will surely give it our best shot. After winning the Fiji FACT earlier, there have been a lot of hopes from this team and we will try and live up to it."
Suva takes on Navua in its opening match at 3pm at the HFC Bank Stadium tomorrow.