White Ferns primed to upset hosts Australia
15 September, 2020, 3:45 pm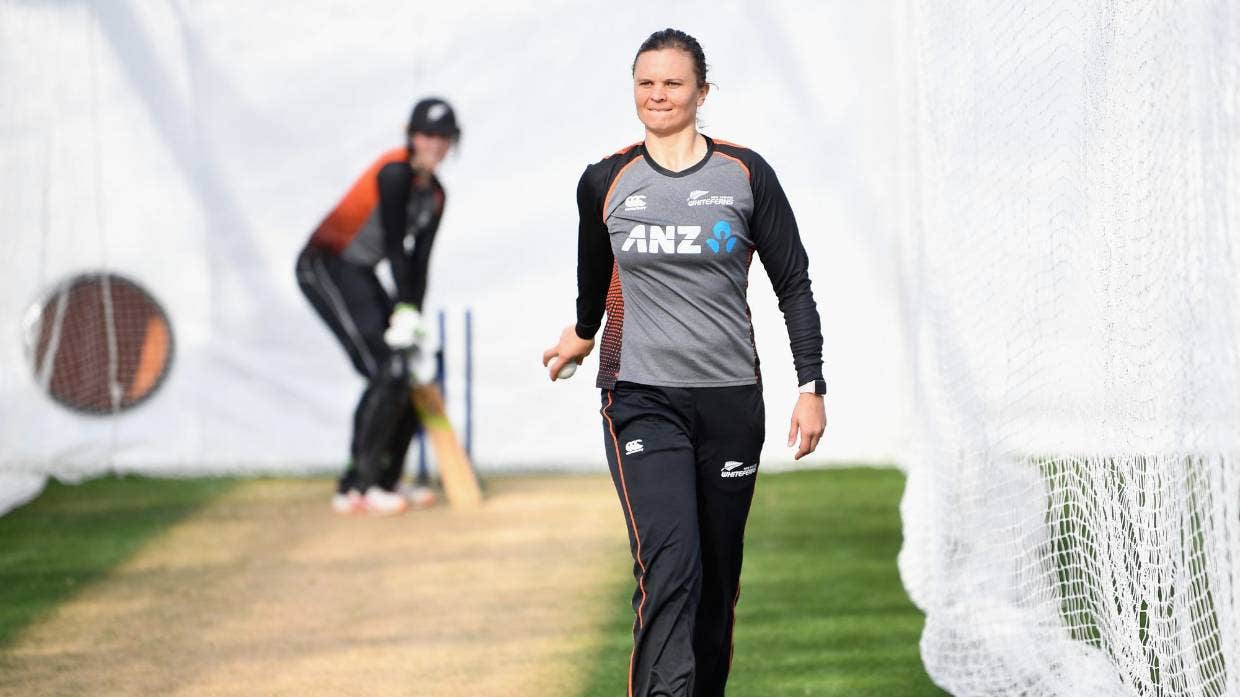 Their preparation has undoubtedly been unusual, but Suzie Bates believes the White Ferns are primed to challenge the T20 world champions in their trans-Tasman series.
Bates and the rest of the New Zealand women's squad are training in quarantine ahead of six games against their Australian counterparts in Brisbane and while outdoor sessions have been limited by quarantine/the Covid-19 pandemic and the New Zealand winter, the star bat feels the visitors are ready to shine.
"Usually we do feel a bit rusty leading into a series.
"Everyone's pretty fizzed, having had six months off and trained really hard last winter – I think it's the best I've seen our group train as a squad," Bates said.
New Zealand will play three Twenty 20 matches then three one-day internationals against the hosts, who won the T20 World Cup last year with victory over India at the MCG.
The White Ferns missed out on making the semifinals, being eliminated by the hosts in a narrow loss at the end of group play that Bates believes she and her team-mates can still draw heart from.
"If we think back to that World Cup where we lost to them by four runs and played some of our best cricket against Australia … if we turn up it's going to be a really competitive series.
"We're just really desperate to get those wins. We've been really close in the last few years – the 50-over series in Australia and then the World Cup, so I think it's our turn to get one up on them."
Bates said the side had been working hard on their batting against spin bowling – wrist spinner Georgia Wareham took the key wickets of Bates and captain Sophie Devine in that last encounter – and were expecting a diet of slow bowling from the hosts.
In T20 internationals the White Ferns have won nine of 24 against their hosts in Australia, and suffered defeats in their last four.
In ODIs, New Zealand haven't won a Rose Bowl series this century, and across the Tasman have won a solitary 50-over match against Australia since 2009.
WHITE FERNS squad: Sophie Devine (c), Suzie Bates, Natalie Dodd, Deanna Doughty, Lauren Down, Maddy Green, Holly Huddleston, Hayley Jensen, Amelia Kerr, Jess Kerr, Rosemary Mair, Katey Martin, Katie Perkins, Hannah Rowe, Amy Satterthwaite, Lea Tahuhu, Jess Watkin.
Tour schedule:
Sept 26: 1st T20I, 4.10pm
Sept 27: 2nd T20I, 5.10pm
Sept 30: 3rd T20I, 5.10pm
Oct 3: 1st ODI, 1.10pm
Oct 5: 2nd ODI, 1.10pm
Oct 7: 3rd ODI, 1.10pm
(All matches at Allan Border Field, NZ times)